1.) Wicked Like a Wildfire by Lana Popovic
-
Add to Goodreads
So I saw the cover reveal for this book and just on that I was like "yeah, I need this." And then I read the synopsis and needed it even more. It's a YA fantasy about sisters, magic, curses, death. Seriously, it sounds really fantastic.
2.) Every Hidden Thing by Kenneth Oppel
-
Add to Goodreads
I only learned about this book recently which was a really terrible oversight because it's about dinosaurs. Well, it's historical fiction about a Hatfields and McCoys type family feud and teenage archaeologists looking for a dinosaur. RIGHT!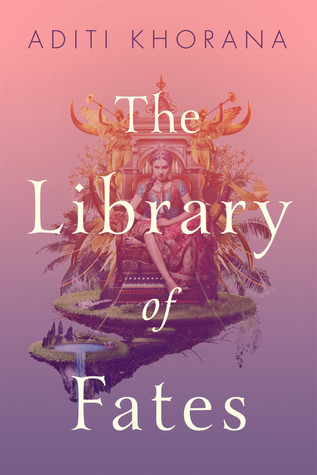 3.) The Library of Fates by Aditi Khorana
-
Add to Goodreads
The tagline in and of itself interests me "a romantic coming-of-age fantasy steeped in Indian folklore." Plus it sounds really dark and unique which you know I love and like if there is library in the title I'm immediately interested.
4.) One of Us Is Lying by Karen McManus
-
Add to Goodreads
So this is apparently The Breakfast Club meets Pretty Little Liars and color me intrigued. I mean you know I love a good mystery and I'm definitely a fan of unlikely groups ala The Breakfast Club especially if they are all unreliable narrators.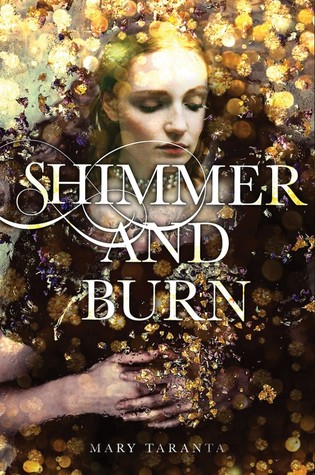 5.) Shimmer and Burn by Mary Taranta
-
Add to Goodreads
Again, a gorgeous cover. Again, a YA fantasy about sisters. This one I think has more political intrigue which is cool. Although nothing about it really jumps out at me in terms of uniqueness, I'm such a sucker for YA fantasies.
6.) Dark Breaks the Dawn by Sara B. Larson
-
Add to Goodreads
And another YA fantasy. I mean we all know what I read, right. A bunch of YA Fantasies isn't a surprise, right? But yeah, the magical system here sounds interesting (shapeshifting!) and the world sounds cool too.
7.) The Pearl Thief by Elizabeth Wein
-
Add to Goodreads
This is a prequel to Code Name Verity. *Resists the urge to burst into tears* Fly the plane, Maddie. *fails* No but seriously, how exciting is that? If you're like me, you want more Code Name Verity, all the Code Name Verity amirite?
8.) City of Saints and Thieves by Natalie C. Anderson
-
Add to Goodreads
I saw a few blogger friends get an ARC of this in the mail and I was like "oh, what's that." So I looked it up and then my response was.. NEED. It's a YA mystery set in Kenya and it looks super dark.
9.) The Blazing Star by Imani Josey
-
Add to Goodreads
I got an ARC for this on Netgalley recently and it sounds really fantastic. A YA historical fantasy about time travel that transports the MC to Ancient Egypt. Sounds really cool. I haven't read a book set in Ancient Egypt for awhile so this should be cool.
10.) Girl in Disguise by Greer McAllister
-
Add to Goodreads
This book is historical fiction about the first female Pinkerton which obviously I need. I got a review copy on Netgalley recently and I couldn't think I could be more excited. But them Mackenzi Lee talked about this during last week's
#BygoneBadassBroads
and I got more excited.
11.) Mockingbird Vol. 1: I Can Explain by Chelsea Cain and Kate Neimcyzk
-
Add to Goodreads
I'm ashamed to admit I didn't even know there was a Mockingbird comic until the controversy and ensuing harassment over a cover. Which I mean, I like Mockingbird and am all for female driven comics so after all that I had to support it.
There you have it, the newest books I added to my (mostly) Goodreads TBR. What books did you add? Any recommendations? Leave me a comment with your thoughts. Thanks for stopping by and HAPPY READING!