A weekly meme hosted by
The Broke and the Bookish
So when I think of books that I am thankful for it often is for two different reasons. The first is when you read that book that hits such a chord with you that it sticks with you. You know, when you find exactly the right book for the place you are in emotionally. The second book I am thankful for are those books that changed my reading life. Like they opened my eyes to a type of book or format. So here are those books.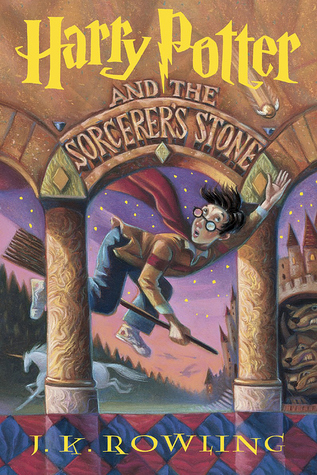 1.) Harry Potter by J.K. Rowling
-
Add to Goodreads
I mean obviously I love Harry Potter. I was a teenage in the early 2000's. I grew up with Harry Potter. But I also think that Harry Potter books always seemed to come out when there was a big change in my life like graduating high school, moving away for work. Harry and co. got me through all of that,
2.) The Heart is a Lonely Hunter by Carson McCullers
-
Add to Goodreads
When I moved to Pittsburgh and I knew basically no one I read this book about the desire to connect with someone and be understood in a world that you don't feel like you fit in. It seriously hit me fight in the feels and I loved it.
3.) The Tao of Pooh by Benjamin Hoff
-
Add to Goodreads
This is one of my absolute favorite books and I never talk about it. I'm a very anxious person and this book about Zen Buddhism and how it relates to the characters in Winnie the Pooh taught me a lot. It made me understood myself and others in a really great way.
4.) Steelheart by Brandon Sanderson
-
Add to Goodreads
So I am thankful for Steelheart because it was my first Brandon Sanderson book. I am now a huge fan of his work and include some of his stuff as all-time favorite books. Iam attempting to read through his back catalog and it's all because I loved this book.
5.) The Hunger Games by Suzanne Collins
-
Add to Goodreads
So when I think about books that changed what I read there are really a handful of them that I trace my love of YA back to. But I ultimately went with this one because when I read this series I was reading mostly adult books and also not reading very often. This hanged that.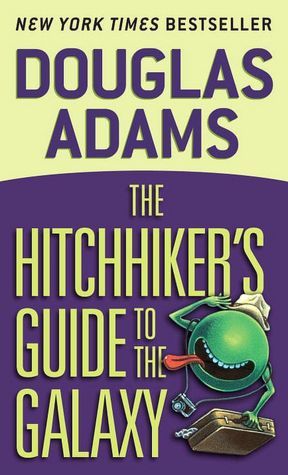 6.) The Hitchhiker's Guide to the Galaxy by Douglas Adams
-
Add to Goodreads
This is the book that got me into audiobooks. If you know me, you know that I often rave about certain audiobooks and how much I love the format. That is because of this series which I marathoned on a few very long train trips one holiday season.
7.) Code Name Verity by Elizabeth Wein
-
Add to Goodreads
Until I read Code Name Verity I thought I didn't really enjoy books set during World War II. I assumed they were all the same kind of read and this one was so different that it opened my eyes to the options. And without that I never would have read The Book Thief or Wolf by Wolf.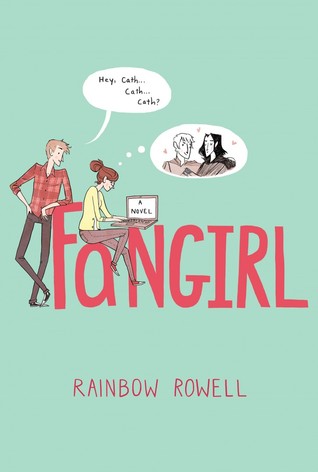 8.) Fangirl by Rainbow Rowell
-
Add to Goodreads
Fangirl is a book that kind of hits on both reasons for me being thankful for a book. I read it at a time where I connected so hard with Cath. I mean I was Cath in college. But it was also a book that made me realize that I don't hate contemporary romances I just need to find the right ones. Plus it was my first Rainbow Rowell book.
9.) The Alchemist by Paulo Coehlo
-
Add to Goodreads
And The Alchemist is another book that fits the bill in a few ways. It was a book that hit me in a hugely emotional way because I read when I was going through a tough place in my life. But it is also the book that made me want to start this blog seven years ago.
10.) A Discovery of Witches by Deborah Harkness
-
Add to Goodreads
And finally, the book that made me want to go back to blogging three years ago. I may have previously mentioned how much I did not like this book, because I didn't like it. But because of that it made me want to blog again and I haven't looked back since then and for that I am thankful.
There you have it. What books are you thankful for? Leave me a comment with your thoughts. Thanks for stopping by and HAPPY READING!