Read in November:
Sci-Fi and Steampunk
Well this might be a new low for me. I did not have a very good reading month. Things just keep getting lower and lower. I was really busy and didn't have a lot of time to read and my FM transmitter in my car broke so I couldn't listen to my audiobook on the way to work. This is my busy time for work and honestly things will not be slowing down until the holidays. But I'm no longer concerned about. It is what it is. So this month I read 9 new books and no rereads which brings things to a total of 9 books for the month. But I did also read two comics so I guess that brings me 11 for the month
For challenges, I'm still doing okay thanks to some really good months early this year. I don't think I'm going to meet my reach goals for many of the individual challenges but I'm still doing okay. I have officially completed my Goodreads goal of reading 150 books this year, so YAY! I was hoping I could to do it without rereads but that would mean reading 18 books next and the way things are going, I doubt that will happen. Still, I met my goal! I exceeded it. I'm also on track of my secondary goal for the
Debut Author Challenge
of 30 debuts, having read two this month which brings my total to 29. I just need one more in December. I'm also slowing down for the
Netgalley/Edelweiss Challenge
. It was a slow month for that, having only read 1 books for that challenge. I don't think I can reach my goal of 50 for the year, I'm currently at 39 but we shall see. But I'm picking things up for the
Rock My TBR Challenge
. I read 3 book for that this month getting a total of 23 towards my goal of 25 for the year. I think I will actually be able to complete it. And finally, the
Audiobook Challenge
. I listened to 2 audiobooks this month, giving me a total of 38 for the year which is behind my goal of 50.
1.) Iron Cast by Destiny Soria
Rating: 8.5 out of 10 [
My Review
]
2.) Heartless by Marissa Meyer
Rating: 9 out of 10 [
My Review
]
3.) Timekeeper by Tara Sim
Rating: 8 out of 10 [
My Review
]
4.) The Diabolic by S.J. Kincaid
Rating: 10 out of 10 [
My Review
]
5.) Soulless by Gail Carriger
Rating: 9.5 out of 10 [
My Review
]
5.) Changeless by Gail Carriger
Rating: 9 out of 10 [
My Review
]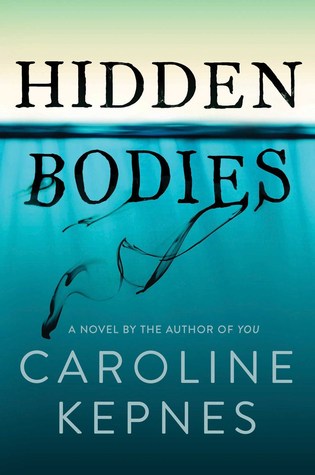 7.) A Million Worlds With You by Claudia Gray
Rating: 8 out of 10 [
My Review
]
8.) Hidden Bodies by Caroline Kepnas
Rating: 9.5 out of 10 [
My Review
]
9.) Blameless by Gail Carriger
Rating: 9 out of 10 [Review to Come]

Comics [Reviews to Come]:
10.) Bombshells by Marguerite Bennett
11.) Princeless by Jeremy Whitley
To Be Read in December:
Contemporary
I was originally not going to have a theme for this month but then I looked at the books I had planned and realized there was kind of a theme to them so I'm going to go ahead and call it, this will be a contemporary month. Most of these, however, are books I planned to read or wanted to read earlier in the year but didn't get the chance.


The Sun is Also a Star by Nicola Yoon -
Add to Goodreads
I was planning to read this last month but didn't. Because I didn't read much and also it wasn't steampunk. But it's contemporary so... this month!
The Blazing Star
by Imani Josey
-
Add to Goodreads
I got a copy of this from Netgalley and I'm really excited to read it. It sounds really cool and I like the fact that it involves Ancient Egypt.
This is a spinoff of A Thousand Nights which I didn't love but I'm still really interested to read this retelling of Sleeping Beauty.
The Female of the Species
by Mindy McGinnis
-
Add to Goodreads
I have been wanting to read this for awhile, ever since Michelle read and loved it. I think I might have time this month.
I was saving this book to read during my steampunk month and I didn't end up reading it. I got caught up in reading the books in the Parasol Protectorate series and so I am hoping to read it this month.
Ever the Hunted by Erin Summerhill
-
Add to Goodreads
This book sounds really interesting and I have definitely heard good things about it from people so I preordered the e-book and I can't wait to read it.
Take the Key and Lock Her Up by Claudia Gray
-
Add to Goodreads
I love this series and I cannot wait for the conclusion. If you read the rest of the books in this series you know why I am excited for that gamechanger ending.
The Reader by Traci Chee
-
Add to Goodreads
I was considering reading this last month but I didn't get the chance.I'm hoping to get to it this month instead. I think it's a fantasy but it does have dystopian and sci-fi vibes.

Heartless and Timeless by Gail Carriger -
Add to Goodreads
I read the first three books in this series and loved them. I'm going to finish marathoning this series in December and I'm really excited. They are seriously so good. And then maybe Custard Protocol?
There you have it. All the books I hope to read in November. We'll see. As always, these are subject to change. I may read all of these or I may only read a few and then read a bunch of different one. But honestly I think this list I can stick to. Thanks for stopping by and HAPPY READING!