Title: Stars Above
Series: The Lunar Chronicles #?
Written by: Marissa Meyer
Published: February 2, 2016 by Macmillan
(
Amazon
/
Goodreads
)
Synopsis: The enchantment continues....
The universe of the Lunar Chronicles holds stories—and secrets—that are wondrous, vicious, and romantic. How did Cinder first arrive in New Beijing? How did the brooding soldier Wolf transform from young man to killer? When did Princess Winter and the palace guard Jacin realize their destinies?
With nine stories—five of which have never before been published—and an exclusive never-before-seen excerpt from Marissa Meyer's upcoming novel, Heartless, about the Queen of Hearts from Alice in Wonderland, Stars Above is essential for fans of the bestselling and beloved Lunar Chronicles.
(There's a longer synopsis with info on what each novella is about on Goodreads but I didn't include that part here)
I'm a huge fan of The Lunar Chronicles, especially the audiobooks so I squeezed this collection of novellas into my TBR as part of my retellings month. I'm not a huge fan of short stories and novellas but this added a lot of color and context to this fantastic stories. And while it hasn't been that long since I said goodbye to this series, it was still great to catch back up with it.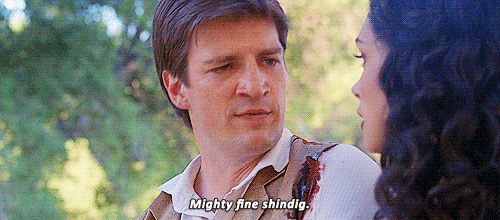 Most of what is featured here are prequels. We get to see how things were for each of the individual characters that we came to know and love throughout the four main books of the Lunar Chronicles. It ranges between everything from Michelle Benoit and how Selene came to be with here, to a teenage Thorne, to how Cress got to be on the satellite, Winter and Jacin's childhood in Artemesia, and Kai's perspective of meeting Cinder. Then there was the epilogue novella which let's be honest is why we all came here. It was so fun to catch back up with everyone and see how things are going. Plus in each of the stories we got to see what things were like for them before the events of the main series. What parts of their history led them to be the people we know and what experiences influenced their character. We also get to see how they got to be in the place they were.
One of the things that I don't like about short stories is that it often feels like you don't get enough time with each of the characters and it's jarring to move from story to story because things change so drastically. That wasn't the case here. Not only is there no need for me to try to connect with the characters, I already have, but because there is consistency to it all. It's the same science fiction fairy tale world that we know from the original but with additional character development. Plus there was also a great flow to the stories. I don't know if they are told in chronological or they are just put in a way that it feels like that but each transition made sense and it flowed really well. It didn't quite feel like it's own individual book but it did feel cohesive.
Some stories were better than others. Most were incredibly heartbreaking. I'm such a fan of these characters and it's easy to forget that many of them had rough childhoods. Here you see that firsthand. But that makes the HEA all the more satisfying. I think my favorites may have been the Michelle Benoit one because we didn't get to see much of her in the series and Winter just because I think she is a fun character and doesn't come in until much later in the series. If I'm picking a least favorite, and honestly they are all so good, I would maybe say The Little Android just because it didn't connect with the main characters much and the Thorne one because, as much as I love Thorne, I think there are better stories to tell about him. Like I want what led Thorne to be in prison and how he stole the Rampion not him in high school. But honestly, each story was really good. It didn't need to establish the world so we could delve into the characterizations and that's one of the things I love about this series so it was so engaging.
And of course the audiobook was fantastic. I got hooked on the audio for this series when I listened for my reread in preparation for Winter. It is absolutely my favorite way to experience it so I had to pick the audio up for this one as well. The narrator, Rebecca Soler, does such a fantastic job of creating the world and populating it with unique and interesting characters. Her accents are always so perfect and each character really comes alive when you are listening to it. It has quickly become one of my all-time favorite audiobooks. I'm so glad that I listened to the audio.
On the whole this was a great addition to a series that I am a huge fan of. It would have been great regardless to catch back up with these characters but it was even better that each story was so good. It gave a lot of background on the characters and on the whole were just engaging stories.
I give The Lunar Chronicles by Marissa Meyer 9.5 out of 10 stars
Buy/Borrow/Bypass

: BUY!

Every Lunar Chronicles collection needs this book added to it and fans of the series should absolutely read this book. It adds to the series and if you're not ready to let these characters go, you don't have to just yet.
Have you read Stars Above? What did you think? Leave me a comment with your thoughts. Thanks for stopping by and HAPPY READING!