For this week's prompt I decided to talk about all the adult books that I love that don't really talk much about. I know for me since I've been blogging, I have focused way more on YA. I still periodically talk about some adult books that I love like Mistborn, Bitter Greens, and A Song of Ice and Fire but there is a host of other books that I don't talk about enough or often. Here's that list.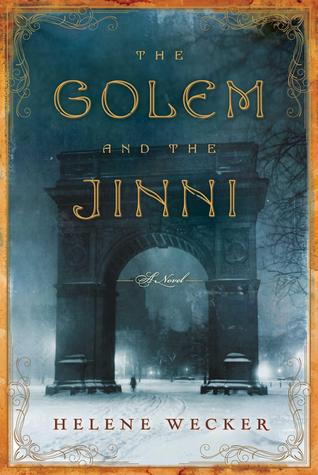 1.) The Golem and the Jinni by Helene Wecker
(
Add to Goodread
s /
My Review
)
I read this book about a year ago and I don't think I really gave it it's due flailing. Seriously this book is amazing. If you're into the trend of fantasies set in the Middle East and inspired by mythology you must read this.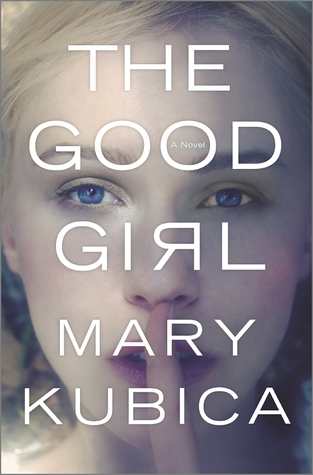 2.) The Good Girl by Mary Kubica
(
Add to Goodread
s /
My Review
)
This is such an interesting and creative mystery/thriller. I saw someone review it just yesterday and I was like, man I love that book and want other fans of mysteries to read it.
3.) Menagerie by Rachel Vincent
(
Add to Goodreads
/
My Review
)
Haha, another book I flailed about yesterday. I listened to the audio for this after not being able to connect with the e-book and it blew my mind. It's a really atmospheric Urban Fantasy kind of read an a brilliant audiobook.
4.) The Amazing Adventures of Kavalier and Clay by Michael Chabon
(
Add to Goodreads
/
My Review
)
I read this before blogging and think it is one of the most amazing and unique pieces of historical fiction I have ever read. It's set during and after WWII but it's about the golden ago of comic books and it's amazing and heartbreaking in the best possible.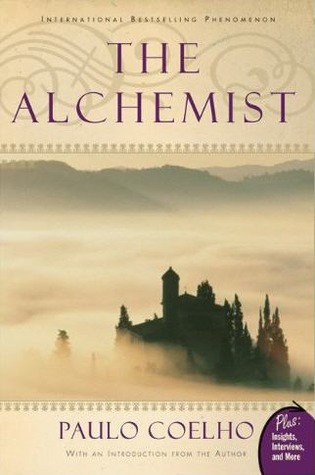 5.) The Alchemist by Paulo Coelho
(
Add to Goodreads
/
My Review
)
I consider this one of my favorite books. It is the reason I wanted to blog six years ago when I was a bad blogger who never updated. But this was my first ever review. It's such a great and impactful and I really need a reread.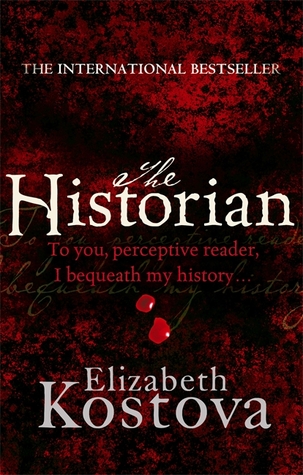 6.) The Historian by Esizabeth Kostova
(
Add to Goodreads
)
I also read this before blogging and it is one of if not my favorite book. I read it at a time I was obsessed with historical mysteries and it is a brilliant combination of those genres plus supernatural fantasy. It reread a few years ago and it still holds up.
7.) The Heart is a Lonely Hunter by Carson McCullers
(
Add to Goodreads
/
My Review
)
I read this book just before I started blogging and it affected me in a deeply and profound way. It is a book that has stuck with me ever since and I hope the story of friendship and connecting with the one person who can understand you. This book is beautiful and tragic and everyone should read it.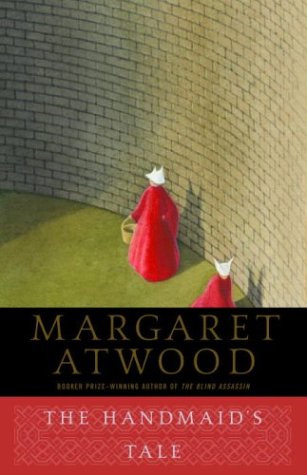 8.) The Handmaid's Tale by Margaret Atwood
(
Add to Goodreads
/
My Review
)
I was late to the game for this book. I'm not sure what took me so long but I joined the party at all so there's that. This book is also beautiful and tragic. It's a great read for dystopia fans and has a fantastic unreliable narrator.
9.) The Joke by Milan Kundera
(
Add to Goodreads
)
I read a lot of Milan Kundera when I was in college. Because of this book which I was required to read for a class. Kundera is a great writer when it comes to the intertwining of human lives and this a brilliant social commentary and look at the politics of the period.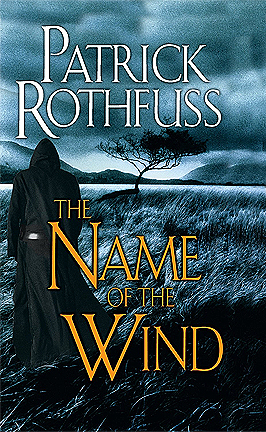 10.) The Kingkiller Chronicles by Patrick Rothfuss
(
Add to Goodreads
/
My Review
)
I love a lot of different fantasy series and this is one that I don't often talk about even though it's a great world and interesting plot. I also don't talk about these audiobooks even though they are fantastic and super atmospheric with a brilliant narrator.
Honorable Mention to Adult Books I Have Talked About A Little More:
11.)
Uprooted
by Naomi Novik -
My Review
12.)
Attachments
by Rainbow Rowell -
My Review
13.)
The Magicians
by Lev Grossman -
My Review
14.)
The Bone Season
by Samantha Shannon -
My Review
15.)
Ready Player One
by Ernest Cline -
My Review
What books do you love and don't often talk about? Have you read any of these books? What did you think? Leave me a comment with your thoughts. Thanks for stopping by and HAPPY READING!