Hi Everyone,
I was cruising the blogosphere, as one does, yesterday and saw a post from
Brittany of The Book Addicts Guide celebrating the release of Winter
, the final book in The Lunar Chronicles, with some fun and games. I was originally going to do a different tag this week but I figured, with the release of Winter I would do this one. I'm so excited to finally read the last book in this series. It's so fantastic. But I'm also terrified. I've been rereading the series and I just started Cress. I want to finish it before I start Winter so I'm delaying reading it for a little bit. So I'm doing this as my The Lunar Chronicles fix.
Cinder - The Cyborg
A Book that is misunderstood and underappreciated
The Magicians by Lev Grossman
(
My Review
/
Add to Goodreads
)
I'm picking The Magicians mostly because I know it is a book that a lot of people hate, especially die-hard fantasy fans, but I love it. I think that it's misunderstood because it plays so much with the tropes that it's almost a parody or satire. I love that about it but I think a lot of people really didn't enjoy that. Also the MC is whiny and annoying but I find him realistic.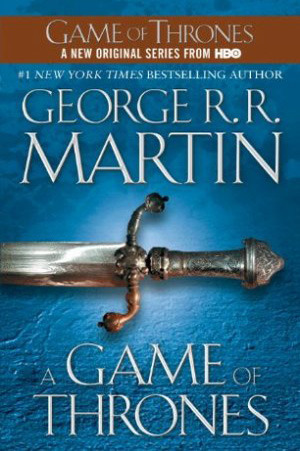 Kai - The Prince
A book about royals/royalty
A Song of Ice and Fire by George R.R. Martin
(
My Review
/
Add to Goodreads
)
There is a reason that the TV show decided to call it Game of Thrones (beyond the fact that it's the title of the first book in the series). This book is essentially about a power struggle behind all the rich and powerful families in a kingdom all vying for control. There's also ice zombies and dragons but mostly it's all political intrigue.
Adri - The Evil Stepsister
A book with a horrible/cringeworthy parent
The Wild Girl by Kate Forsyth
(
My Review
/
Add to Goodreads
)
Oh man, I seriously cannot even begin to explain how vile and cringeworthy that Dortchen's father is in this book. I mean I maybe should because there are probably some serious trigger warnings for people in it. Like the child abuse is real strong here. This is not a book for the faint of heart.
Iko - The Spunky Sidekick
A book with your favorite happy-go-lucky character
The Alloy of Law by Brandon Sanderson
(
My Review
/
Add to Goodreads
)
This one was pretty hard for me. Most of my favorite sidekicks are sarcastic and jaded, those are my people after all. But then I almost picked this book for a different category and realized, nope this is such a perfect answer for this question. Wayne is seriously one of the best sidekicks because he is so happy-go-lucky and the perfect foil for Wax.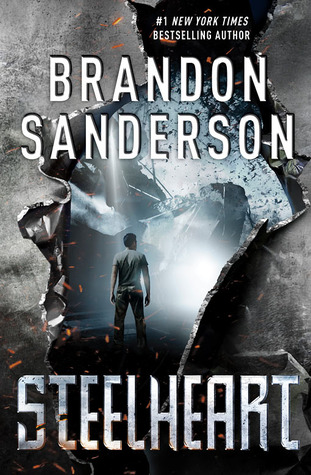 Scarlet - The Rescuer
A book with a character on a mission
Steelheart by Brandon Sanderson
(
My Review
/
Add to Goodreads
)
I LOVE this book, this series. It was my first Brandon Sanderson book and I never looked back after reading it. David Charleston, the main character, is definitely on a mission. The first book in the series is about him trying to kill Steelheart, the Epic who killed his father and is terrorizing the city where he lives. Plus he actually goes on missions with The Reckoners.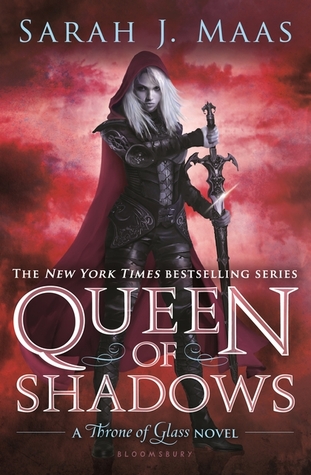 Wolf - The Fighter
A book with a brutal fight (with words or fists)
Queen of Shadows by Sarah J. Maas
(
My Review
/
Add to Goodreads
)
There are lots of great fight scenes in the Throne of Glass series. I could have honestly just said the series because throughout most of it, Celaena is kicking ass and taking names as Adarlan's Assassin. But then that thing that happens in the middle of Queen of Shadows between two characters and that thing happens at the end and makes everything else look like a walk in the park (vague explanation is vague).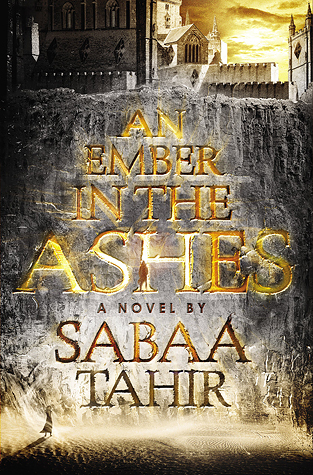 Levana - The Villian
A book with the absolute worst villain
An Ember in the Ashes by Sabaa Tahir
(
My Review
/
Add to Goodreads
)
This was the hardest for me because I usually love villains but like, sympathetic villains. Those are the best villains if you ask me. But the question is who is the worst villain. That's much harder. And despite the fact that I didn't love this book. I have to say, The Commandant in An Ember in the Ashes is without out a doubt a heartless and evil character.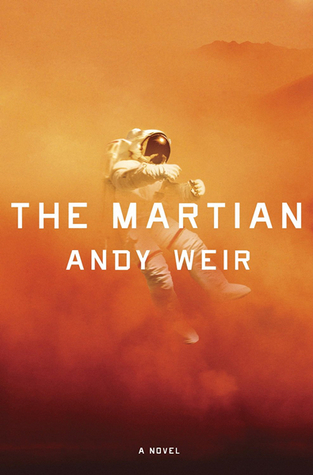 Thorne - The Rascal
A book with the best schmoozer
The Martian by Andy Weir
(
My Review
/
Add to Goodreads
)
Another hard one because the Loveable Rogue is my favorite trope. I changed my mind at least five times for this answer. Eventually Mark Watney seemed like the only logic choice though. He's not really a Loveable Rogue but he is a really fantastic schmoozer, hilarious and intelligent. In the book they actually mention how those personality traits were one of the reasons he was chosen for the Mars mission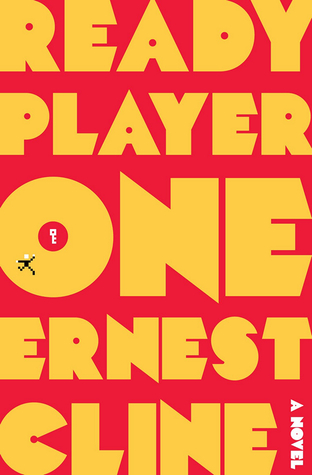 Cress - The Hacker
A book about technology/science fiction
Ready Player One by Ernest Cline
(
My Review
/
Add to Goodreads
)
Most of this book takes place within a virtual reality game with the characters trying to become the creator's heir by finding keys that he hid in the game. But everyone spends most of their lives inside OASIS now so the book has some really great themes about humanity and it's relationship with technology. Plus it's just an all-around amazing book.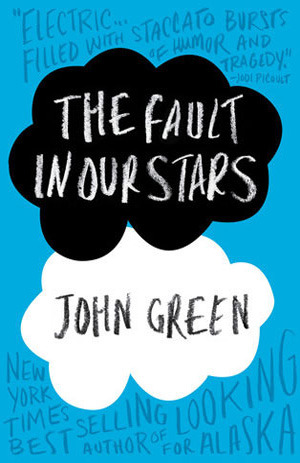 Erland - The Doctor
A book with an illness or revolves around medical issues
The Fault in Our Stars by John Green
(My Review /
Add to Goodreads
)
I don't read these kinds of books. They are sad on purpose contemporary romances and those are not my thing. But I did read The Fault in Our Stars before I started blogging. It was super hot at the time and I was just curious what the fuss was all about. I liked it but I didn't cry because I'm a soulless automaton sent from the future to show humans why emotions make you weak. Or a cyborg without tear ducts (LIE!).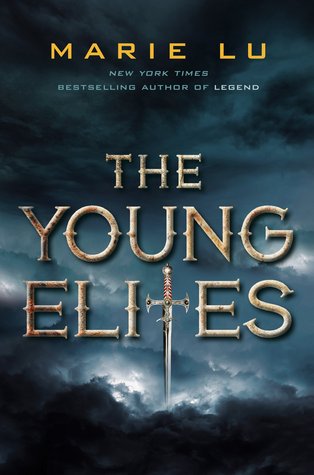 Winter - The Unsound Mind
A book with the craziest character you have ever read
The Young Elites by Marie Lu
(
My Review
/
Add to Goodreads
)
I mean. sure Adelina Amouteru is pretty crazy. In The Rose Society she is slowly descending into madness as she learns more about her abilities and gets more powerful. But Teren Santoro is nutso cuckoo. Have you read The Young Elites? I don't want to spoil you so I will just say that homeboy has some serious self-loathing issues and does things that are terrifyingly insane. And then in The Rose Society he levels up the crazy.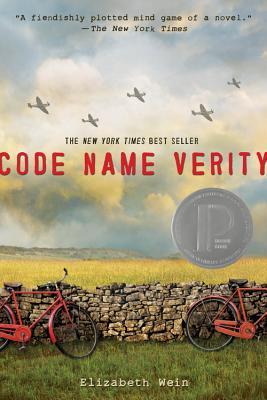 Jacin - The Soldier
A book with a military theme
Code Name Verity by Elizabeth Wein
(
My Review
/
Add to Goodreads
)
One of the main characters in this book is a British fighter pilot during World War II. When her plane goes down in Nazi occupied France, her passenger and best friend is captured and I think tortured (although I don't remember that part, probably blocked it out) until she agrees to give up military secrets. Throughout her explanations we learn about the two girls friendship and their time in the military. It's wonderful.
People to Tag:
I'm not really going to tag specific people because I don't remember who has done this tag and who does or doesn't like doing tags. So instead
I'm going to tag anyone who pre-ordered Winter and hasn't started it yet.
So if you fit that category and want to do this tag consider yourself tagged.
Have you been able to start Winter yet? Are you loving it? Are you crying yet? How late did you stay up reading? Leave me a comment with your thoughts. Thanks for stippong by and HAPPY READING!