SO I was originally planning on posting a review today but I'm not done with that book. Oops. So I needed something to post today and I decided to do a tag. I've been seeing this one a lot lately and it looks amazing so, The Hamilton Book Tag!
I have been so obsessed with Hamilton for months now and it warms my heart to see it get the recognition it deserves. I mean it combines two of my favorite things. Musicals and American History, specifically the American Revolution and founding of the country. But even if you don't love musicals you will appreciate the music. It's so freaking catchy and combines modern styles like rap, R&B, and pop style songs. It's brilliant!
So when I saw this tag floating around I knew I had to do it. I saw it recently on Downright Dystopia and
Lindsay Rey on YouTube
but the
original tag is by Maureenkeavy
so check that out.
P.S. This may contain spoilers for the Something Strange and Deadly series and Harry Potter and the Deathly Hollows.
I have been watching the crap out of the TV show that is based out of the SyFy show based on these books. It's fabulous. It's also making me want to reread the books. But seeing the show has reminded me that I love this world and magical system so muc. The way they do magic is so fun and learning at Brakebills would be amazing but also Fillory is a cool world too..
This should come as no surprise to anyone who has ever talked to me about ASOIAF and/or Game of Thrones. I am a huge defender of Sansa. She is my favorite character in this series. I've loved her since season 2 and her development through the series has been so great. I love her inner strength and thing she gets such a bad wrap. Tell me why you don't like Sansa and I will tell you why you are wrong.
I just read The Bands of Mourning which is the next book in the Mistborn series. There is a lot of harkening back to characters from the original trilogy who are now godlike figures, including Kelsier. The events of this whole series was kicked off by his insatiable desire to get what he wanted which was overthrowing the government and killing the Lord Ruler, an immortal dictator.
This question was super hard to answer. I love a good tortured love story. I love when things end poorly for my ships. Is that bad? I mean I think it makes for the drama and is so much more interesting than insta-love and a love can conquer all thing. But the reason I picked this one is because the way it ended was super traumatic and totally within character. It hit me right in the feels you guys!
I had to pick to AIs for this answer. I couldn't decide. I mean the obvious choice was Talis. He's sassy in a genuinely sassy way. Like you don't really expect robots to try and tell jokes at the same time they are oppressing the characters and exerting control on the world. But AIDAN is sassy in an unassuming way. He's cold and calculating but in a sometimes not villainous way. Tie.
So I'm rereading this series right now because the final book is coming out in a week or so. I know this book is going to destroy me because the first two books have. Plus I know that Sanderson has surprises in stroe for me because that's what he does. But I'm picking this series for this question because I thought I had it figured out in Steelheart and then TWIST! That happened again even more in Firefight.
I was late to the Throne of Glass party but I arrived so you know. But I don't regret waiting because I was able to marathon this series and I didn't honestly start loving it until Heir of Fire so I'm glad I didn't have to wait between books. But seriously, it's a great series to marathon because it's a really intricate plot that builds to huge endings.
So I just saw Jessica at A GREAT Read's review of this book and I was reminded by how much I loved the multiple perspectives in this book. I usually get really annoyed by the crazy number of characters who get P.O.V.s especially if they spend a lot of time together. But here I loved it. All the characters were fantastic and I loved being able to see things from different sides.
I'm seriously obsessed with this series. I think it's super brilliant with an amazing world, characters, and so much drama and adventure. If you didn't here the great news this week,
IT GOT OPTIONED FOR A TV SHOW!
This is very exciting and I think will add to the possibility that this series will go down in history and be read for years into the future.
There is a lot of terrible and traumatic deaths within the Harry Potter series. Like in practically every book and there there is the death toll from The Deathly Hollows. So many amazing people lose their lives in the Battle for Hogwarts. My big one though is Fred. The twins were always among my favorite characters and this one hurt. Especially because I knew it was meant to. Why couldn't you kill Percy. WHYYY!!!!!!
BONUS QUESTIONS!
I saw these from Maureen's video and
Angie on Lady Knight Reads' post
and I had to do them because obviously!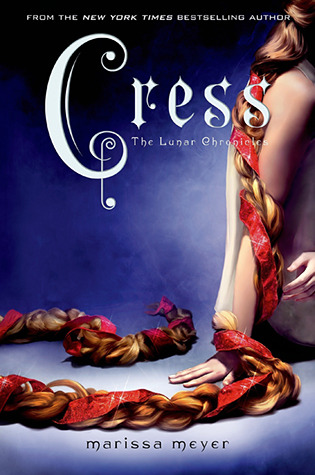 Helpless - A Relationship You Were Pulling for From the Very Start
Cress and Thorne in The Lunar Chronicles.
I shipped this from the very beginning. The instant that Cress started swooning about Thorne when we first see her in the satellite so on board for this. Maybe because I can relate to Cress and I love Thorne. But seriously they are so cute and I wanted to smoosh their faces together!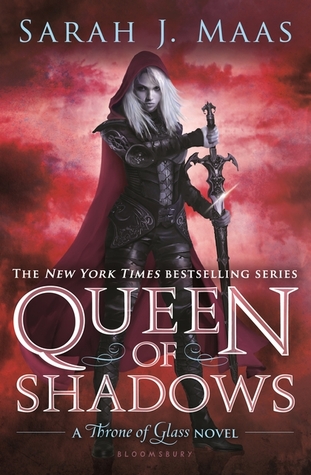 Ten Duel Commandments - Favorite Fight Scene
Celaena vs. Manon in Queen of Shadows
My two favorite badass female characters fighting? Yes, please. This was a super hardcore fight though and I had such a hard time deciding who to root for. Can they both win? I want them to fight together in the future but this fight scene is phenomenal.
Say No to This - Guilty Pleasure Read
Fox and O'Hara series by Janet Evanovich and Lee Goldberg
Janet Evanovich is a bit of a guilty pleasure for me anyway. Her cozy mysteries are so fun and they're a great palate cleanser. I got into this series a few years ago and it's just as fun. An FBI Agent and a notorious thief team up. It's great.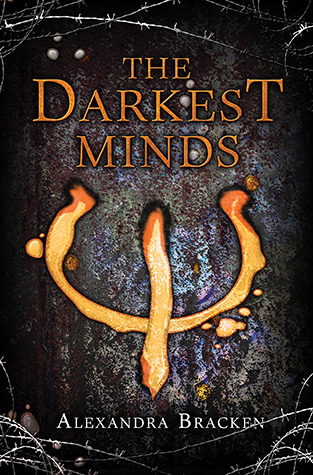 What Comes Next - A Series You Wished Had More Books
The Darkest Minds trilogy by Alexandra Bracken
I loved this series a lot. It may be my favorite dystopian trilogy. And while I was satisfied with the ending I still have so many questions about what happens afterwords. I know that there is a prequel novella but it isn't about the main characters in the trilogy. I think. I don't know. I haven't read it. I guess I should do that.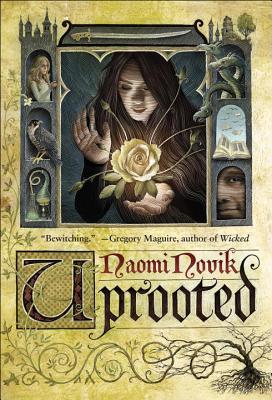 Right-Hand Man - Favorite BroTP
Agnieska and Kasia in Uprooted by Naomi Novik
I don't appreciate the assumption that I have to pick to male best friends for this question so I'm picking two women. I'm picking a fantastic female friendship. The world as she knows it for Agnieska totally changes when she attempts to protect her best friend, Kasia. They are amazing and I love their relationship.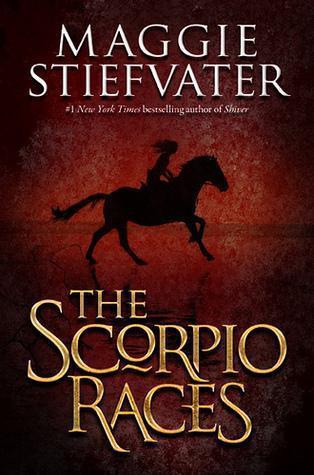 What'd I Miss - A Book or Series You Were Late to Reading.
Outlander by Diana Gabaldon and The Scorpio Races by Maggie Steifvater
I read the first book in the Outlander series recently and I really liked it. I wish I hadn't waited to read it because now I'm not sure I will be able to read the rest of the books in the series. But I also read The Scorpio Races and loved it so much. I wish I had read it (or listened to the audiobook) years ago.
Alright, there you have it. My answers to the amazing Hamilton Book Tag. This was a lot of fun and if you want to you should totally do it. But I'm going to encourage you even more by tagging anyone whose favorite song is sung by a Schuyler Sister or Burr (my favorite song changes all the time but at the moments it's Burn and Wait For It). Thanks for stopping by and HAPPY READING!