A weekly meme hosted by
The Broke and the Bookish
Today's prompt is a Valentine's Day freebie. You may know that I am romancephobic, a term I created to point out that I think romance is not essential to enjoying a story for me and can often be superfluous. But I'm not totally against romance. In fact I love a good tortured love story. I like when there are obstacles for the couple getting together. The universe won't let them, society won't let them, they won't let them. The on again off again romances and the ones that don't have happy endings. That's what I like. So here are ten of my favorite tortured love stories and ships.
1.) Wuthering Heights by Emily Bronte
-
Add to Goodreads
The tortured love story to end all tortured love stories and one of my all-time favorite books. Heathcliff and Cathy are honestly terrible people who love each other so much that they will do anything to make sure that the other person is completely miserable. They're life ruiners, they ruin people's lives.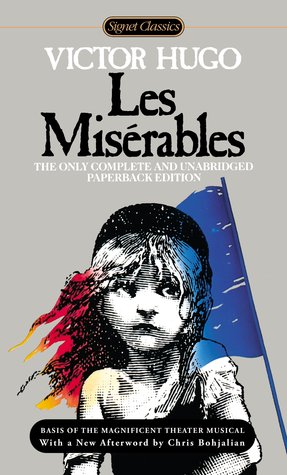 2.) Les Miserables by Victor Hugo
-
Add to Goodreads
While most people are all, aren't Cosette and Marius adorable, I'm over here feeling heartbroken for Eponine who helps the man she loves connect with someone else. It's a heartbreaking story of unrequited love and I feel her pain.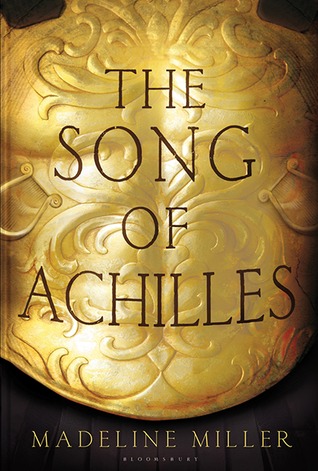 3.) The Song for Achilles by Madeline Miller
-
My Review
If you know what happens in The Iliad to Achilles and Patroclus then you know that this book does not have a happy ending. But before we get our hearts ripped out we get to see a relationship that lot of people are trying to stand in the way of. That's what makes the ending hurt so bad.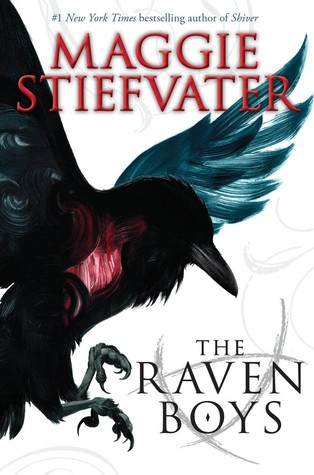 4.) The Raven Cycle by Maggie Steifvater
-
My Review
Sure we still don't know if we get a happy ending here but I'm skeptical. I mean Blue Sargent is told that she will kill the person she loves by kissing them. She has kept love and relationships at arms length for her whole life. Until now? Also, don't get me started on Pynch.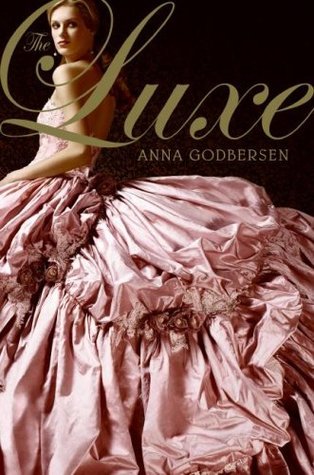 5.) The Luxe trilogy by Anna Godbersen
-
My Review
There's a lot of tortured love in this series. My favorite is Henry and Diana. Because being in love with your sister's fiance is tough. Especially if he loves you back instead of her and you still can't get with him. There's a lot more that goes down with them throughout the series and it's majorly tortured love.
7.) Six of Crows by Leigh Bardugo
-
My Review
There's a lot of great tortued ships in this book. Like how you send the guy you love to prison and then break him out only to have him hate you. Or how you are kind of romancephobic yourself but you like a person who won't admit to liking you back until really bad stuff happens to you.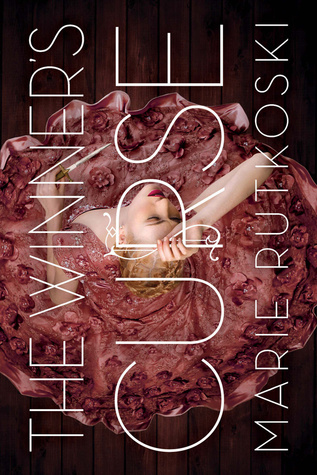 6.) The Winner's trilogy by Marie Rutkowski
-
My Review
When we first meet Kestrel and Arin he's her servant and she's trying to redefine her role in society. There's an attraction but it's complicated. Then it gets even more complicated. Not sure how this will all end either but it's been pretty tortured alone the way.
8.) His Dark Materials by Phillip Pullman
-
My Review
The ship in this book doesn't happen until super late into the series because reasons. But then when it does happen it's ripped out from under us because reasons. This is a tortured romance that is so freaking bittersweet.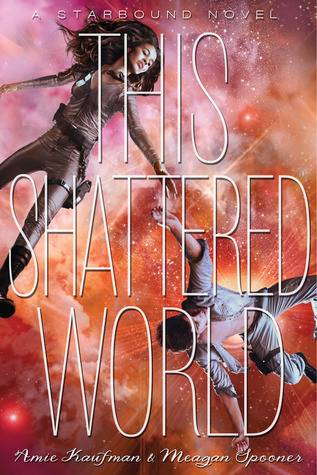 9.) This Shattered World by Amie Kaufman and Meagan Spooner
-
My Review
Finally, one with a happy ending. I almost didn't include it for that reason. There are a lot of Romeo and Juliet style tortured love in the Starbound series but this one is the best one I think. I mean when we first meet them she's a soldier and he's a rebel who kidnaps her.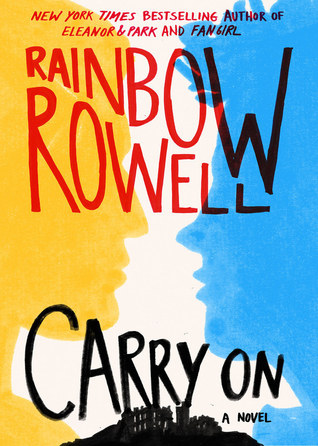 10.) Carry On by Rainbow Rowell
-
My Review
This one also has a happy ending but along the way it's super tortured. I mean these are two people who are sworn nemesis who are secretly in love with each other. They both spend a lot of time pining for the other person but the worst part is that one of them doesn't even realize how they feel. Painful.
Honorable mentions
- The on again off again relationship between
Lena and Kostos in The Sisterhood of the Traveling Pants
- The Romeo and Juliet-esque romance in
The Weight of Feathers by Anna-Marie McLemore
- The tortured, Gothic love stories in
Blood and Salt by Kim Ligget
-The painfully slowburn crush with a happy ending in
The Abyss Surrounds Us by Emily Skrutskie
What are your favorite tortured romances? Do you like them as much as I do? Or are you more of a Happily Ever After kind of fan? Leave me a comment with your thoughts. Thanks for stopping by and HAPPY READING!