*** This is the third book in a series and so if you haven't read The Winner's Curse (My Review) and The Winner's Crime (My Review) proceed with caution. There may be spoilers for those books here but there will be not spoilers for this one. ***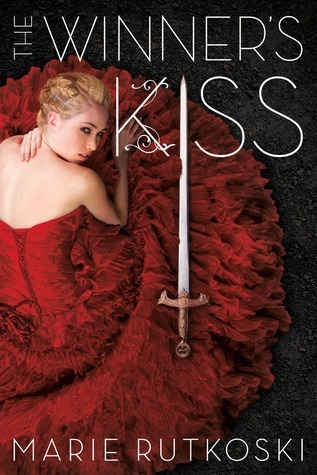 Title: The Winner's Kiss
Series: The Winner's Trilogy #3
Written by: Marie Rutkowski
Published: March 29, 2016 by Macmillan
(
Amazon
/
Goodreads
)
Synopsis: War has begun. Arin is in the thick of it with untrustworthy new allies and the empire as his enemy. Though he has convinced himself that he no longer loves Kestrel, Arin hasn't forgotten her, or how she became exactly the kind of person he has always despised. She cared more for the empire than she did for the lives of innocent people—and certainly more than she did for him.
At least, that's what he thinks.
In the frozen north, Kestrel is a prisoner in a brutal work camp. As she searches desperately for a way to escape, she wishes Arin could know what she sacrificed for him. She wishes she could make the empire pay for what they've done to her.
But no one gets what they want just by wishing.
As the war intensifies, both Kestrel and Arin discover that the world is changing. The East is pitted against the West, and they are caught in between. With so much to lose, can anybody really win?
I marathoned the first two books in this series a year ago and I absolutely loved them. It's been a painful wait for the conclusion so I was so excited to finally read it. Not to mention that it was such a perfect ending to an amazing series. Fans of the series will not be disappointed by this conclusion. It's full of action and adventure with an amazing plot and great characters.
My favorite thing about this series from the start has been the characters and I once again loved the characterization in this book. I love Kestrel for the fact that she's not your typical fierce female protagonist. She's tough and smart but she's not a warrior, she's a strategist. And we got to see that in full effect in this book. Plus she had great develop and kind of developed a bit of a warrior's spirit which made her all the more likable. Then there is Arin who took center stage here. He's also a fantastic protagonist being so smart, kind, and tough. Together too they are just fantastic. I absolutely ship these two and there are some great moments for fans of romance. But there is also a ton of great secondary characters like Sarsine and Roshar that I loved. Each character was interesting and complex and really made this book fantastic.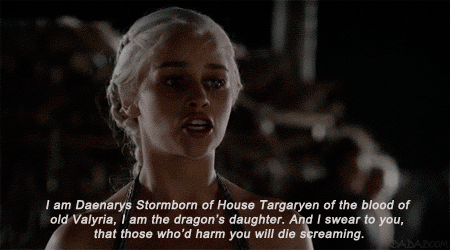 Another great thing about this book was the plot development. The first book in this series was a little slower in terms of pacing but this one was the opposite. This book was so full of action and adventure. After the way the last book ended it's no surprise that the stakes incredibly high here with tons of thrills and scenes that have me anxiously anticipating what could possibly happen next. And of course the fact that Kestrel is a great strategist and because this is the last book in a series, this meant that it all really built to thrilling conclusion. In general it felt really reminiscent of the plot of the first book in the series which was really interestting, it was all just escalated. And despite some moments in the beginning that felt a little bit like filler it was not only a cohesive individual story but a great resolution to the series as a whole. A thrilling story that had me nervous and excited throughout the entire thing.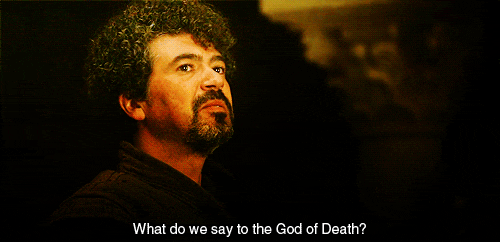 One thing I also really appreciated about this book was the world-building. a lot of times in the third book in a trilogy the author will try to introduce a new concept or take us to a different part of the world but here that didn't really happen. We explored the known world better and on a deeper level, like further exploration of the Herrani god and mythology which was cool. But on the whole, it was more about the plot development and the world building was there to support that. But that may have been because this is one of those fantasy worlds without magic. A world that focuses more on the politics and the warlike mentality of the people and society. That was of course a huge part of this book.

But what I think really impressed me about this book and the plot was the narrative structure. I've always loved the way that the author changed perspectives in this series to give the books a more well-rounded and complex kind of storytelling. Here that was even better. The back and forth, especially during huge action scenes added a lot of drama to the book and even when there was dramatic irony it had me entertained instead of aggravated. When books alternate between different perspectives it can be hit or miss for me. Here it worked so well and added to the story instead of retracting.

On the whole this was a fantastic book full of action, adventure, great characters, and tons of feels. It was the perfect ending to the series and a great read.

Buy/Borrow/Bypass

: BUY!

If you loved the first two books in this series you will not be disappointed by the conclusion. It's a fantastic ending. And I absolutely recommend this book to everyone. It's a great charcter driven fantasy with subtle world building that fans of the genre and those just getting into the genre will appreciate,

Have you read The winner's Kiss? What did you think? Leave me a comment with your thoughts. Thanks for stopping by and HAPPY READING!