A weekly meme hosted by
The Broke and the Bookish
If you didn't stop by the blog yesterday, I did a discussion post where I talked about how I used to be book prejudiced but now I'm not. You can check out the full post HERE. But the general gist of that statement is that I used to think I hated certain types of books and I would judge them before reading them. Then last year I broke down those prejudices and ended up trying some books out of my comfort zone. I actually really liked a lot them. So for today's freebie post, I thought I would mention the ten(ish) books I thought I would hate but didn't.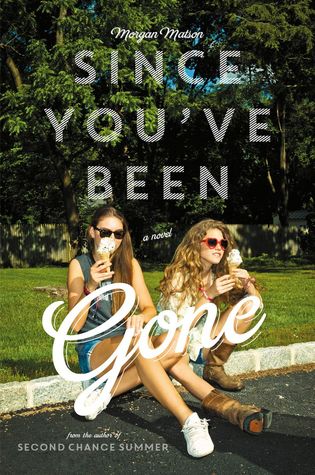 1.) Since You've Been Gone by Morgan Matson
(
Add to Goodreads
/
My Review
)
This is the book that started it all. It started breaking down the barriers. I thought it was more of a mystery but turns out it's a YA Contemporary Romance. I was blind-sided by how much I liked it and decided to try some more contemps after that.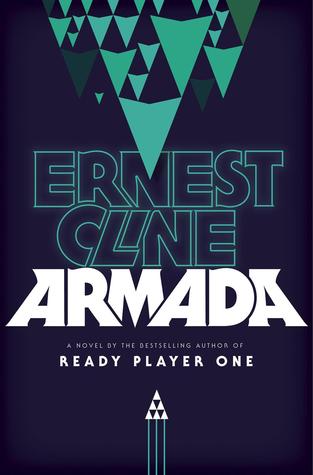 2.) Armada by Ernest Cline
(
Add to Goodreads
/
My Review
)
This is a weird one to include because I loved Ready Player One and so I would expect to also love Armada. But it's about alien invasions and I hate that. I normally wouldn't read this book but I did because of the author and I loved it.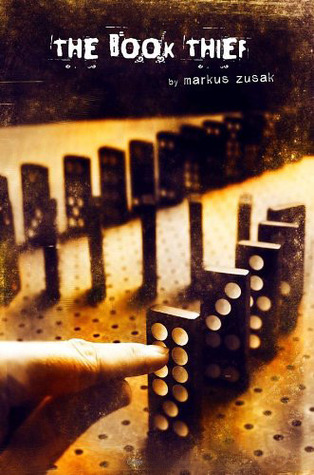 3.) The Book Thief by Marcus Zusak
(
Add to Goodreads
/
My Review
)
I mentioned my avoidance of WWII historical fiction in the post yesterday. Also about books that are sad on purpose. This book is both. But it's also beautifully written and amazing. So many people love it so I gave it a try and I'm glad I did.
4.) Aristotle and Dante Discover the Secrets of the Universe by Benjamin Alire Saenz
(
Add to Goodreads
/
My Review
)
Speaking of beautifully written books. I think I picked this up on a whim because I needed an audiobook when I was travelling. It was extremely sad but also brilliant and amazing. This is another really popular book I'm glad I tried.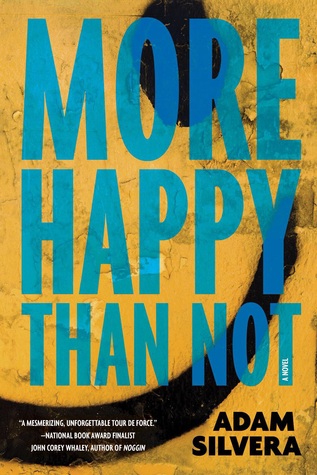 5.) More Happy Than Not by Adam Silvera
(
Add to Goodreads
/
My Review
)
This book has some of my triggers. It's sad on purpose but one of the reasons it's so sad is it involves suicide. I didn't know that going in. I'm glad because I liked it though that aspect of the story did keep me from giving it a higher rating.
6.) Looking for Alaska by John Green
(
Add to Goodreads
/
My Review
)
I typically avoid John Green books. I know they're funny and all but they characters feel so cliche. Manic pixie dream girls and sad nerds, not my thing. But I did actually love Looking for Alaska. The romance isn't the focus which redeemed it for me.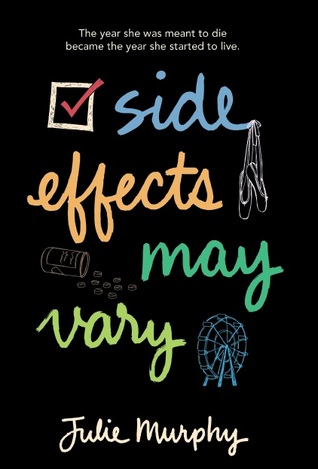 7.) Side Effects May Vary by Julie Murphy
(
Add to Goodreads
/
My Review
)
This is a cancer book but it's not at all sad. I'm glad I gave it a try. I know it got some mixed reviews but it's totally my kind of book. Mostly because of the unlikable characters but there were other reasons too.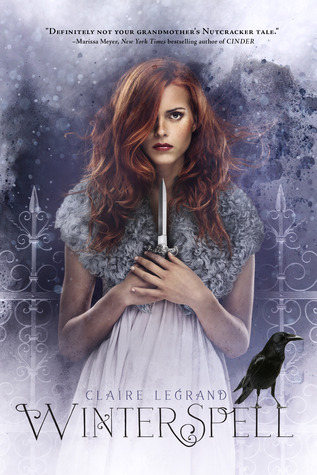 8.) Winterspell by Claire Legrand
(
Add to Goodreads
/
My Review
)
I don't like fairies. I mean I like them, but not in books. I have a rough history with books about fairies. Winterspell however I liked. And it should also be noted that I read it between marathoning Throne of Glass and Mistborn. That should have made it unenjoyable but it didn't.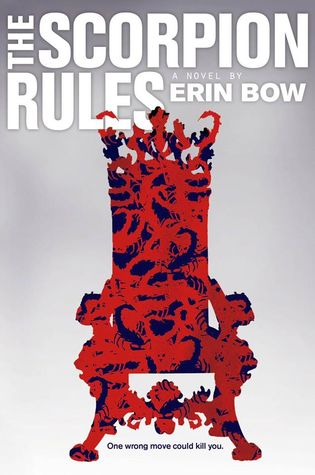 9.) The Scorpion Rules by Erin Bow
(
Add to Goodreads
/
My Review
)
Dystopia and I hadn't really been getting along when I read this book. And I had heard some mixed reviews. But a few great reviews by fellow bloggers convinced me to give it a try. I loved it. It played with the tropes and is more geared towards Sci-Fi fans I think.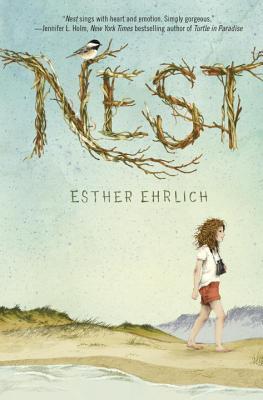 10.) Nest by Esther Ehrlich
(
Add to Goodreads
/
My Review
)
Not only do I not always love Middle Grade, especially contemporary-ish MG, but this is also a book that is sad on purpose. But I actually really loved it. It was beautifully written and I think it's one of those books that is super under the radar but great.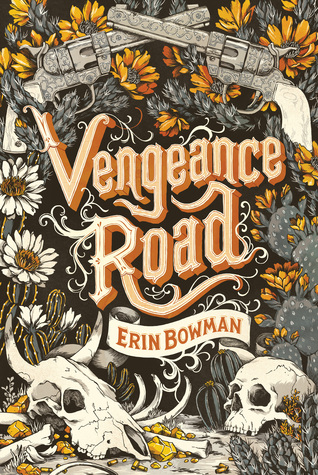 11.) Vengeance Road by Erin Bowman
(
Add to Goodreads
/
My Review
)
So this one is on the list because I didn't really enjoy the author's first series (see comment about dystopia in #9). But I loved the sounds of this one and so I gave it a read. I ended up loving it and the trend of YA Westerns.
12.) Outlander by Diana Gabaldon
(
Add to Goodreads
/
My Review
)
Finally, a recent read I had been putting off for a really long time. Yes, the length of it was worrying me but I also avoided it because I wrongfully assumed that it was just a romance. There are those elements but the history and action were so worth it for me.
What books have you read that you didn't think you were going to like and didn't? Leave me a comment with your thoughts. Thanks for stopping by and HAPPY READING!