A weekly meme hosted by
Breaking the Spine
*** This is a sequel so beware of spoilers if you haven't read The Winner's Trilogy. And if you haven't read it you should probably get on that. It's amazing!
Here's my review
of The Winner's Crime. ****
Title: The Winner's Kiss


Series: The Winner's Trilogy #3
Author: Marie Rutkowski

Published: March 29, 2016 by Macmillan




Synopsis: War has begun. Arin is in the thick of it, with the East as his ally and the empire as his enemy. He's finally managed to dismiss the memory of Kestrel, even if he can't quite forget her. Kestrel turned into someone he could no longer recognize: someone who cared more for the empire than for the lives of innocent people—and certainly more than she cared for him. At least, that's what he thinks.

But far north lies a work camp where Kestrel is a prisoner. Can she manage to escape before she loses herself? As the war intensifies, both Kestrel and Arin discover unexpected roles in battle, terrible secrets, and a fragile hope. The world is changing. The East is pitted against the West, and Kestrel and Arin are caught between. In a game like this, can anybody really win?
I'm super excited for the end of this trilogy. I marathoned the first two books last March and totally loved them. Everything about it is totally unique. And from someone who is a big fan of YA fantasy, that's pretty high praise. But this is a series that doesn't fit into a specific genre at all. The world fields almost dystopia but there is a lot of political intrigue and adventure. Plus the characters aren't your typical protagonists. I love that Kestrel defies societal norms and doesn't want to fight in her militaristic society, she wants to use her mind to win her battles and I love that. Plus Arin is such a great leader. I love this series so much!
But guys, seriously! What's going to happen to Kestrel? Will she be able to talk and strategize her way out of this mess? What's going to happen to Arin? Will he win his home back? Will the two of them get together again? So many questions and hopes for how this will all end. I saw a few folks on Goodreads and Twitter who got advance copies as part of a blog tour and they really liked the way it all ended so I have high hopes. I just want to read it!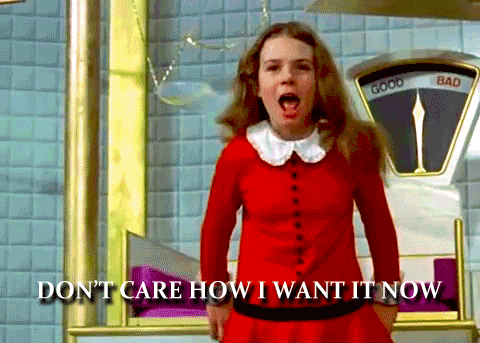 What about you? What are you waiting for this Wednesday? Are you waiting on The Winner's Kiss along with me? Leave me a comment with your thoughts. Thanks for stopping by and HAPPY READING!
P.S. If you didn't hear, Macmillan has said that they will be releasing the original cover for the hardcover and wait to redesign until the paperbacks. I know there was a lot of drama about the new design. I don't want to talk about it but I think Macmillan handled things really well.
Here's their statement.