Sequels to Recent Reads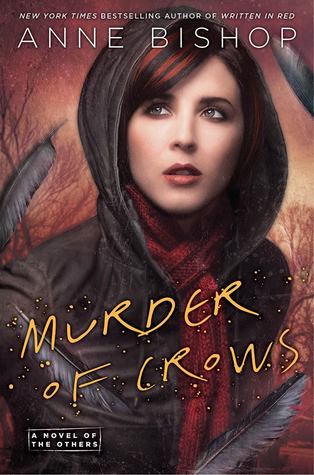 1.) Murder of Crows by Anne Bishop
-
Add to Goodreads
I finally got around to reading Written in Red, the first book in The Others series. I'm about halfway into it and really enjoying. enjoying it enough at least to know I'm going to want to read the rest of the books in the series.
2.) Dragonfly in Amber by Diana Gabaldon
-
Add to Goodreads
Yeah, ditto with Outlander. I'm about a day away from finishing the Outlander audiobook and really enjoying it. I probably won't read the next seven books in the series for like another five years but that doesn't mean that I don't want to.
3.) A Million Worlds With You by Claudia Gray
-
Add to Goodreads
This is the final book in the Firebird trilogy. I'm so loving the way this series is escalating and the way the last book ended was such a crazy cliffhanger that I now desperately need this next book.
4.) Wayfarer by Alexandra Bracken
-
Add to Goodreads
Ditto with Wayfarer. Passenger was absolutely amazing. I loved it and the way that it ended was super crazy and the plot twist just blew my mind. I now officially can't wait for the next book in this duology because I need to know what is going to happen next.
New Fantasies
5.) The Dragon Round by Stephen S. Powder
-
Add to Goodreads
I saw this on Netgalley recently and was like that sounds amazing. I mean the synopsis says that it's a "high fantasy epic that blends swashbuckling adventure with a dark tale of vengeance." Yup I need it! Thanks Simon & Schuster for giving it to me.
6.) Furthermore by Taherah Mafi
-
Add to Goodreads
I saw a few people snag this at ALA Midwinter and I looked it up on Goodreads (which I did for a lot of books). It sounds really great. A Middle Grade high fantasy adventure. I haven't had much interest in Tahereh's first series but this sounds great.
7.) Daughters of Ruin by K.D. Castner
-
Add to Goodreads
This is another book that I learned about but scoping out ALA hauls. It definitely sounds like an interesting YA fantasy that I would like. It reminds me a little bit about The Scorpion Rules because princesses of different countries at war are forced to live together.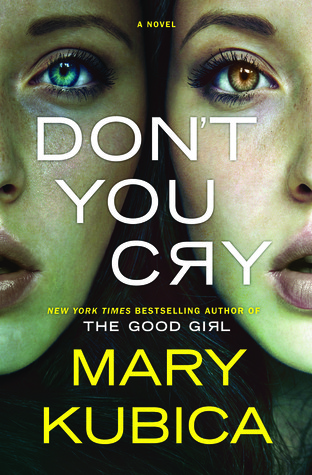 New Mysteries/Thrillers
8.) Don't You Cry by Mary Kubica
-
Add to Goodreads
I loved Mary Kubica's debut. It was such a complex mystery. So when I saw that she was coming out with a new one I requested it on Netgalley. Thanks Harlequin for approving my request. I'm excited to read it.
9.) The Darkest Corners by Kara Thomas
-
Add to Goodreads
This was kind of on my radar but then I saw a bunch of people talking about this one during ALA and I got even more excited. Plus it is a mystery that takes place in Western Pennsylvania where I live, which is cool.
10.) Please Don't Tell by Laura Tims
-
Add to Goodreads
This is a book I knew nothing about until ALA Midwinter. I looked it up and it looks like a really cool debut mystery. I love a good new YA mystery as you can tell.
There you have it. The ten most recent additions to my TBR/Want to Read list. What new books did you add recently? Leave me a comment with your thoughts. Thanks for stopping by and HAPPY READING!