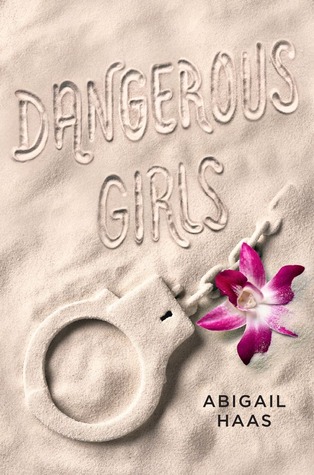 Title: Dangerous Girls
Written by: Abigail Haas
Published: July, 2013 by Simon and Schuster
(
Amazon
/
Goodreads
)
Synopsis: It's Spring Break of senior year. Anna, her boyfriend Tate, her best friend Elise, and a few other close friends are off to a debaucherous trip to Aruba that promises to be the time of their lives. But when Elise is found brutally murdered, Anna finds herself trapped in a country not her own, fighting against vile and contemptuous accusations.
As Anna sets out to find her friend's killer; she discovers hard truths about her friendships, the slippery nature of truth, and the ache of young love.
As she awaits the judge's decree, it becomes clear that everyone around her thinks she is not just guilty, but dangerous. When the truth comes out, it is more shocking than one could ever imagine...
I have the distinct impression that this review is going to be very short. Not because I didn't like this book because, oh wow, I loved it. No, this review is going to be really short because I don't want to give anything away. So much of this book's charm is the lack of understanding.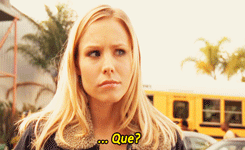 You may know that I love mysteries and thrillers. I pride myself on being able to solve mysteries in books. I probably tout my detective skills on an almost annoying level. To me the best mysteries however are the ones that I can solve but not until the very end. With Dangerous Girls, I honestly had no idea who the culprit was. What the author did so well is show every side of the story. A lot of the plot of this book was the trial the main character is subjected to. And because we hear from the prosecutor as well as the defense attorney, every option seemed plausible. So much so that through most of the book I maintained a perpetual state of confusion. I honestly didn't think I would like that so much but it's such a rare experience for me that it was really refreshing.
The other thing I really liked about this book was the tone. It's not a bright and happy contemporary story. It's really gritty. Part of the book has the main character in prison and it is not fun in there. I mean I've never been, it just doesn't seem like a good time. That's what the author shows you. A bleak and gritty setting with a character who is already in a bad situation. It has this great effect where it allows you to feel uncomfortable and still empathize with the character.
And that empathy is huge because there is something not very likable about these characters. Like every single one of them is obnoxious, spoiled, and selfish at times. The book takes you through the past and present of the characters and their relationships with one another. There is something really codependent about their interactions but also really nice at the same time. It's very confusing. There were just so many weird interactions throughout the book. And because there was no clear cut villain or culprit, I found myself suspecting just about everyone which always makes for interesting characterization. When that happens for me, I'm untrusting and doubtful so I keep them at arms length which is just what happened here.
Okay, that's about all I want to say about this book. On the whole it was an absolutely brilliant mystery. It was gritty and confusing with characters who kept me suspicious despite my empathy towards them. It was seriously some Gone Girl level craziness and if you are a fan of mysteries or thrillers you should definitely check it out.
Buy/Borrow/Bypass: BUY! A must read for fans of mysteries and thrillers. I would especially recommend this to people who like books with unlikable characters or books that mess with your head. If you liked Gone Girl or like police/legal procedures with a gritty tone like Law and Order: SVU check this book out.
Have you read Dangerous Girls? What did you think? Leave me a comment with your thoughts. Thanks for stopping by and HAPPY READING!