1.) Patrick Rothfuss
Books Read: The Name of the Wind, The Wise Man's Fear, and The Slow Regard of Silent Things
I finally read The Kingkiller Chronicles this year. It's a series that has been on my list for awhile now and I am now up to date with it. It's a great high fantasy series if you haven't read it.
2.) Scott Westerfeld
Books Read: The Leviathan Trilogy
Westerfeld is someone who has been on my list for years. When I started getting back into YA years ago his books were on my radar and it took until this year to read them. I enjoyed Leviathan a lot so now I want to try some of his new and old stuff.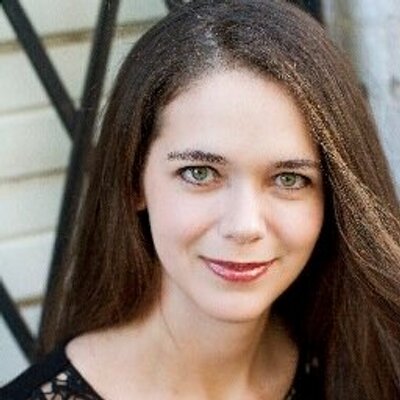 3.) Jennifer Lynn Barnes


Books Read: The Fixer

Why did I wait so long to read her books? They're absolutely my kind of thing. YA Mysteries/Thrillers about spies. I ended up reading The Fixer, her political thriller and now I need to read The Naturals. I even own the first two books in the trilogy.
4.) Patrick Ness
Books Read: The Rest of Us Just Live Here
Patrick Ness is another one who has been on my list for a while. I've heard great things about his books but I only read one this year. Now I need to read the Chaos Walking Trilogy and A Monster Calls.
5.) Marcus Zusak
Books Read: The Book Thief
I was honestly avoiding this book for the longest time. I don't do sad on purpose and I didn't think I really like WWII historical fiction but I was wrong and Marcus Zusak showed me why. TBT is actually one of my favorites of the year.
6.) Morgan Matson
Books Read: Since You've Been Gone
Despite it not being what I expected, I loved Since You've Been Gone (one of my top books of the year). It's also the reason I decided that maybe I don't hate contemporary romances, I just need to find the right ones.
7.) Sarah Fine
Books Read: Of Metal and Wishes, Of Dreams and Rust
This year I read Sarah Fine's duology that is a retelling of The Phantom of the Opera. I'm a fan of the original and found the series brilliant. I want to read more of her work, which I have heard good things about.
8.) Alice Hoffman
Books Read: The Nightbird
Magical realism is a genre I read a lot more this year and Alice Hoffman is one of the reasons why. I have wanted to read some of her books for awhile and now that I have, I want to read more.
9.) Nova Ren Suma
Books Read: The Walls Around Us
I think I just learned about Nova Ren Suma this year but I'm not entirely sure why. She's another one that seems like an author I would love and I adored The Walls Around Us. I want to read more of her mysteries now too.
10.) Lauren Willig
Books Read: The Other Daughter
I have a good friend who loves the Pink Carnation series which just ended this year. I read The Other Daughter which is a little different but I thought it was a great historical novel. I want to read more of her stuff now.
11.) Holly Black
Books Read: The Darkest Part of the Forest
YA Fantasy is my kryptonite and yet I have never read anything from Holly Black. I'm not a big fan of books about fairies (which is why I didn't love TDPotF) but I do still want to try some of her other work.
12.) Kate Elliot
Books Read: Court of Fives
Kate Elliot has written a lot of adult fantasy but I have only read her YA dystopia, Court of Fives. I liked it and it made me want to read more of her books. Her other book this year, Black Wolves, looks good as well.
There you have it, the dozen authors I read for the first time in 2015 and want to read more books from. What new authors did you find this year? Have you read any of these authors? Any recommendations? Leave me a comment with your thoughts. Thanks for stopping by and HAPPY READING!