A weekly meme hosted by
The Broke and the Bookish
Honorable Mentions
15.)
Six of Crows
by Leigh Bardugo (
Amazon
/
Goodreads
/
My Review
)
14.)
The Diviners/Lair of Dreams
by Libba Bray (
Amazon
/
Goodreads
/
My Review
)
13.)
Illuminae
by Aime Kaufman and Jay Kristoff (
Amazon
/
Goodreads
/
My Review
)
12.)
Ink and Bone
by Rachel Caine (
Amazon
/
Goodreads
/
My Review
)
11.)
Uprooted
by Naomi Novik (
Amazon
/
Goodreads
/
My Review
)
The Books: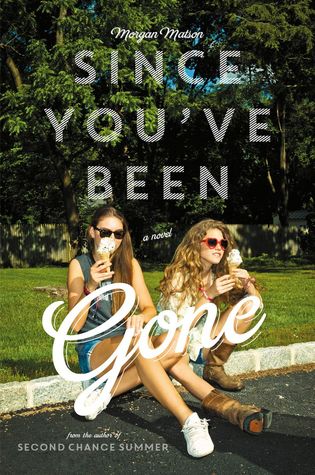 10.) Since You've Been Gone by Morgan Matson
(
Amazon
/
Goodreads
/
My Review
)
There are actually a few contemporaries on this list and when I started the year I thought that those were not my kind of books. Then I read this one and realized it isn't me, it's them. Since then I have been able to find some that I have loved and I own to this book which earns itself a spot for that reason.
9.) Beastly Bones by William Ritter
(
Amazon
/
Goodreads
/
My Review
)
Jackaby was my favorite debut of 2014 and I thought it was just a standalone. But no, there are more. Four books in total. This is the sequel and it was just as fantastic. Fun characters, a great mystery, and a thoroughly entertaining read.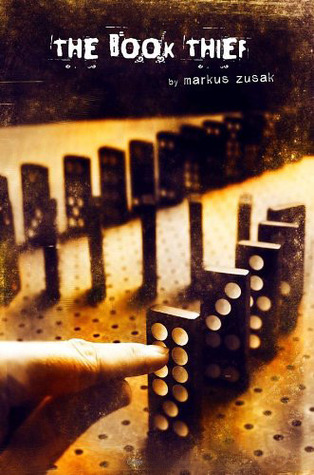 8.) The Book Thief by Marcus Zusak
(
Amazon
/
Goodreads
/
My Review
)
This was also the year I realized I was maybe also reading the wrong books set in WWII. I love historical fiction but was avoiding it until this book. I had been avoiding this book on purpose but I caved and I'm glad because I loved it.
7.) Aristotle and Dante Discover the Secrets of the Universe by Benajamin Alire Saenz
(
Amazon
/
Goodreads
/
My Review
)
I listened to this audiobook on the way back from BEA and it destroyed me, it was so good. And for fans of Hamilton, Lin-Manuel Miranda narrates it and does a fantastic job. This is just a beautifully written story of friendship, love, and acceptance.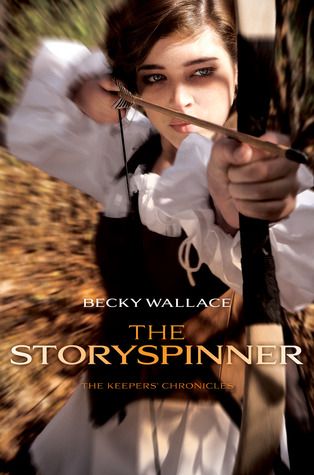 6.) The Storyspinner by Becky Wallace
(
Amazon
/
Goodreads
/
My Review
)
This was an absolutely brilliant debut fantasy. It had a really unique world, complex and likable characters, and an ending that has me desperately wanting more.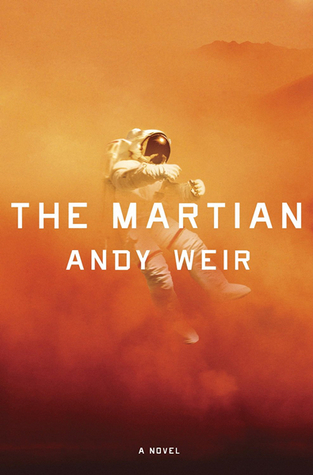 5.) The Martian by Andy Weir
(
Amazon
/
Goodreads
/
My Review
)
And this one is another audiobook that I just loved. Oh wow, I loved it so much. The narrator perfectly captured the humor and the drama of this book. But on the whole it's just a really fantastic Science Fiction adventure.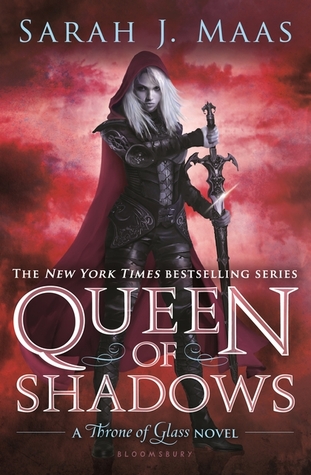 4.) Queen of Shadows by Sarah J. Maas
(
Amazon
/
Goodreads
/
My Review
)
The fourth book in the Throne of Glass series was absolutely brilliant. I leveled up my fangirl feelings of this series after reading this one and started developing crazy theories about where things are going. Plus this book had so much action and serious squad goals.
3.) Shadows of Self by Brandon Sanderson
(
Amazon
/
Goodreads
/
My Review
)
Last year my book was lousy with Brandon Sanderson books but then again so was my list of books read. This is my only Sanderson book of this year but of course it's in my top 3. All Mistborn books are wonderful and this one blew me away.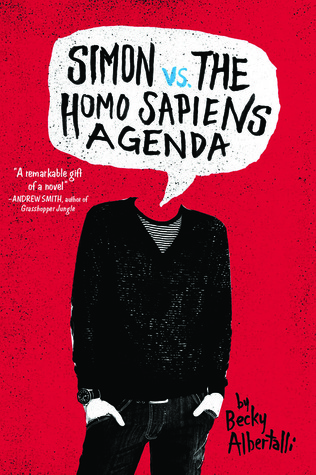 2.) Simon Vs. The Homo Sapiens Agenda by Becky Albertalli
(
Amazon
/
Goodreads
/
My Review
)
It's a little embarrassing to talk about how happy this book made me, It's just so freaking cute and funny and sweet. It also has some really great messages about friendship, LGBT issues, and of course romance. It had a really fantastic balance between serious and fun.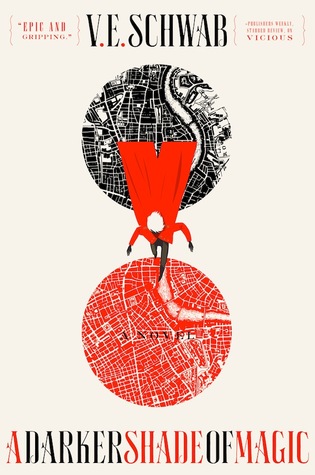 1.) A Darker Shade of Magic by V.E. Schwab
(
Amazon
/
Goodreads
/
My Review
)
This book is just absolutely brilliant. The multiverses, the magical system, the characters, the plot development. Everything. It seriously blew me away and had me on the edge of my seat throughout the entire book. It is a new favorite and without a doubt my favorite book of the year.
Those are my favorite books of 2015. What books made your list? Do we have any in common? Did you read any of these books? What did you think? Leave me a comment with your thoughts. Thanks for stopping by and HAPPY READING!