Books I Haven't Read And Want To
1.) The Wrong Side of Right by Jenn Marie Thorne
(
Amazon
/
Goodreads
)
This was one of my most anticipated 2016 debuts. I kind of work in politics and have always loved electioneering so it's right up my alley but I never picked up a copy. (Santa or anyone really), could do it for me that would be fantastic.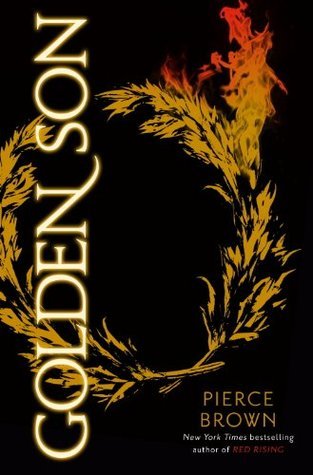 2.) Golden Son by Pierce Brown
(
Amazon
/
Goodreads
)
I read the first book in this series, Red Rising last month and really liked it. The final book in the series, Morning Star, comes out soon so I'd like to maybe marathon the last two. I just need this book first.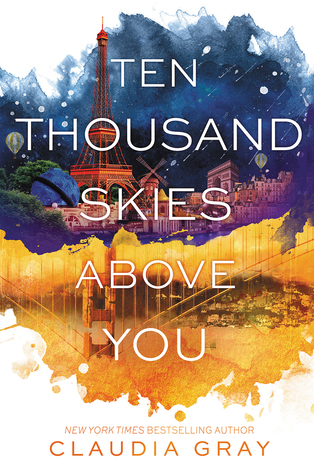 3.) Ten Thousand Skies Above You by Claudia Grey
(
Amazon
/
Goodreads
)
I have this on hold from Overdrive so I can read it next month so I can read it as part of my time/space/dimensional travel themed month. But if Santa would bring me a copy of this pretty I could read a physical book which would be nice.
4.) Lyra's Oxford by Phillip Pullman
(
Amazon
/
Goodreads
)
As you may know, I just did a whole reread of the His Dark Materials series. I have not read any of the additional stories and I really want to. This one in particular because the hardcover comes in a collectors edition with a map and "souvenirs." WANT!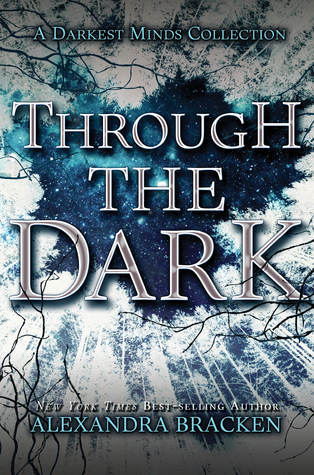 5.) Through the Dark by Alexandra Bracken
(Amazon
/
Goodreads
)
I have also never read any of the additional novellas from The Darkest Minds series. I would love the bind-up of them so I can check them out, especially the new post-In the Afterlight one.
Books I Have Read And Don't Own
6.) Shadows of Self by Brandon Sanderson
(
Amazon
/
Goodreads
)
My Mistborn books are all mass-market paperbacks so I was going to go digital with these new books until I could get them. But then I heard Tor gives you a deal on the e-book if you get the hardcover so I bought Band of Mourning and now I want this one too.
7.) Firefight by Brandon Sanderson
(
Amazon
/
Goodreads
)
I don't own this book despite being obsessed with this series (I have three copies of Steelheart though). I pre-ordered Calamity so I need to get Firefight before that so I have physical books of the full series.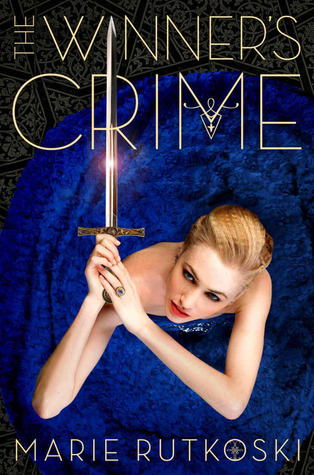 8.) The Winner's Crime by Marie Rutkowski
(
Amazon
/
Goodreads
)
This is sort of the same scenario. I own a copy of The Winner's Crime and with the final book, The Winner's Kiss, coming out in a few months I want to own the entire series. But I'm considering just getting the UK paperbacks for all of them now.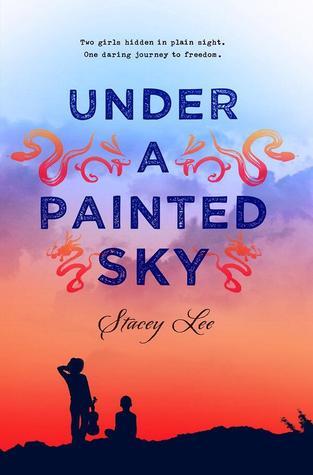 9.) Under a Painted Sky by Stacey Lee
(
Amazon
/
Goodreads
)
I loved this book, it was one of my favorite debuts of 2015 amd just missed out on being in my top 15 favorites last week. I want to own a copy so bad because it's so pretty both inside and out.
2016 Releases I Want ASAP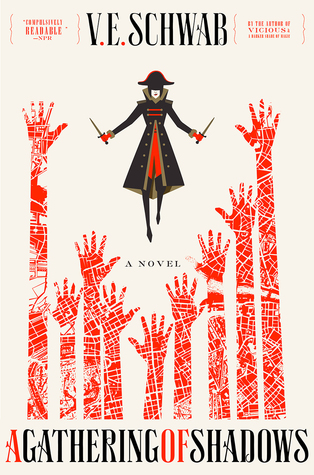 10.) A Gathering of Shadows by V.E. Schwab
(
Amazon
/
Goodreads
)
A Darker Shade of Magic was my favorite read of 2015 so obviously it's sequel is one of my 3 most anticipated reads of next year. I've seen ARCs floating around so if Santa (or Tor) wants to share one with me, that'd be cool.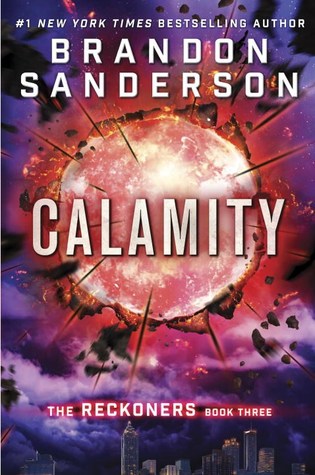 11.) Calamity by Brandon Sanderson
(
Amazon
/
Goodreads
)
This list is pretty Sanderson heavy, to no one's surprise. Calamity is the final book in The Reckoners trilogy and while I only have to wait six weeks for it, that's six weeks too many. I am obsessed with this series so much and I know it's going to end with my mind blown and my heart shattered.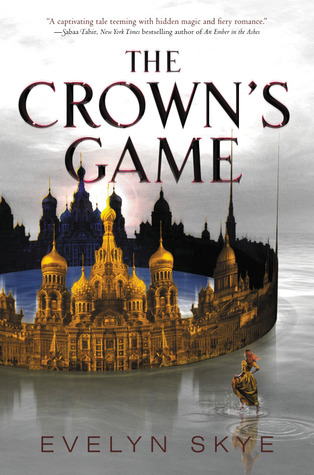 12.) The Crown's Game by Evelyn Skye
(
Amazon
/
Goodreads
)
I am so excited for this new YA fantasy with influences from Tsarist Russia. It's a total me book and one of my most anticipated debuts. I requested it on Edelweiss last week so if Santa (or Harper) could approve it that would be a great present.
That's my list. What books would you like to see under your Christmas tree in a few days? I hope you get them all and have a Merry Christmas, Happy Channukah, or you know just a nice day. Leave me comment with your thoughts. Thanks for stopping by and HAPPY READING!