It's been a great year of great books for me. It's only half over and I had a really hard time narrowing down my list of favorites because I've read so many 5 star reads. Not a lot of 10 star reads but some that were really close. But also this list was hard because of few of my top books of the year so far are backlist books. But that being said, here is a list of ten of my favorite reads that were released in 2016 (in order of release date).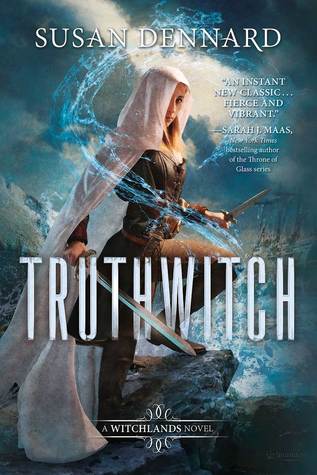 1.) Truthwitch by Susan Dennard
- (
Goodreads
/
My Review
)
I was a fan of Susan's first series so when I heard she was doing a high fantasy with female best friends and elemental magic I was all in. This book did not disappoint. It had a great Avatar: The Last Airbender vibe and I loved it.
2.) The Bands of Mourning by Brandon Sanderson
- (
Goodreads
/
My Review
)
No surprise here. There has never been a Sanderson book not in my favorites list. But this next book in the Mistborn series was particularly mindblowing though and may be my favorite of the year so far.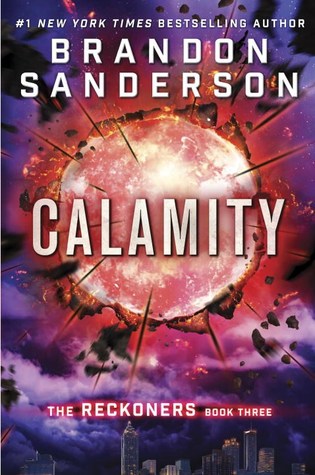 3.) Calamity by Brandon Sanderson
- (
Goodreads
/
My Review
)
And again, no surprise here. I love The Reckoners trilogy so much that the final book in the series had to be on it. And while this book was far from perfect and not as tight as a lot of his other books, Sanderson is too got not to have his books in my favorites.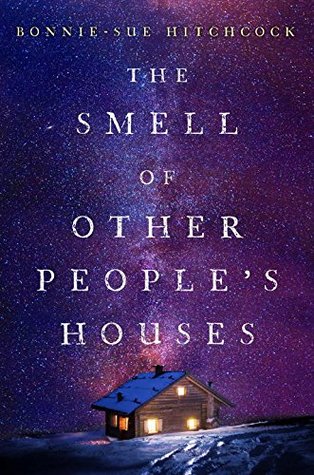 4.) The Smell of Other People's Houses by Bonnie-Sue Hitchcock
-
(Goodreads
/
My Review
)
This is the one debut on my list. I've liked a lot of debuts but I've only loved one. This one. It totally blew me away and was a great piece of historical fiction. It's my favorite debut so far and absolutely one of my favorite reads.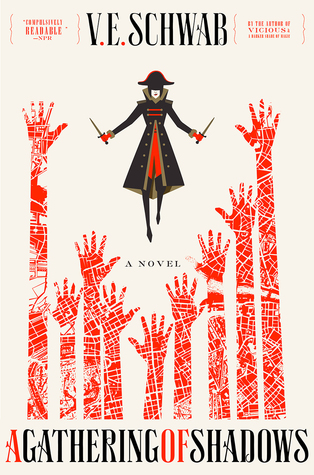 5.) A Gathering of Shadows by Victoria Schwab
- (
Goodreads
/
My Review
)
This series man, this series is so good. The world is one of the most enthralling I've read in a long time and the characters are so amazing. I didn't like the plot as much as the first book but it was so fantastic and full of adventure and magic.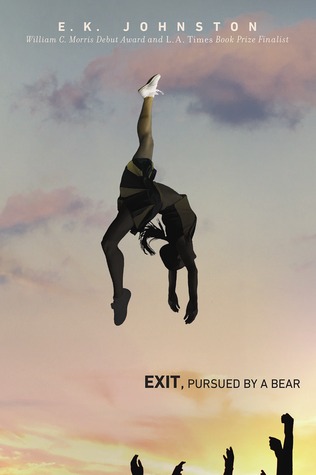 6.) Exit, Pursued by a Bear by E.K. Johnston
- (
Goodreads
/
My Review
)
I was surprised by just how much I liked this book. It's not your typical contemporary nor is it your typical retelling. It combines the two in a great way. Not to mention it's really empowering with it's message around sexual assault.
7.) The Skylighter by Becky Wallace
- (
Goodreads
/
My Review
)
This YA fantasy duology is one of the most creative I have read in a long time. The final book was so full of action, adventure, surprises, and feels. The first book was one of my favorites of 2015 and this one will undoubtedly be on the list this year.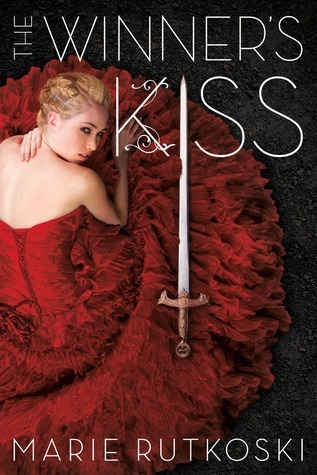 8.) The Winner's Kiss by Marie Rutkowski
- (
Goodreads
/
My Review
)
I loved this series a lot and the final book was no exception. It definitely escalated things and felt like a full-on war story which hearkened back to the first book in the series. It had a really satisfying ending too which isn't always the case for trilogies.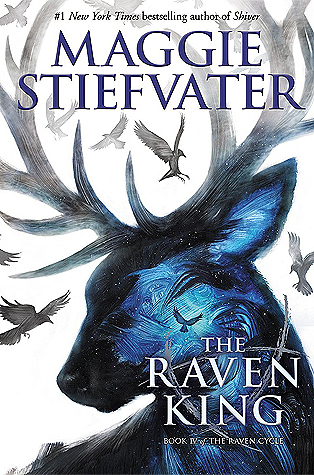 9.) The Raven King by Maggie Steifvater
- (
Goodreads
/
My Review
)
Speaking of satisfying endings, The Raven King you guys. I mean I am by no means ready to say goodbye to The Raven Cycle but this book left feeling so good about the way it ending. Even things that were huge surprises made sense and were amazing.
10.) Don't You Cry by Mary Kubica
- (
Goodreads
/
My Review
)
Mary Kubica is becoming my favorite new voice in mysteries. I loved her debut and I loved this book. It had a great cast of characters, a mystery that kept me guessing, and tons of suspense. The audiobook was also really fantastic.
11.) With Malice by Eileen Cook
- (
Goodreads
/
My Review
)
And I had to mention one of my most recent reads because it was seriously amazing. One of my favorite YA mysteries of all-time and one of my favorite reads of the year. Totally brilliant and a rare occasion where I was wrong about a mystery.
And those are my favorite releases of 2016. Have you read any of these? Did they make your list? What books are on your list? Leave me a comment with your thoughts. Thanks for stopping by and HAPPY READING!