A weekly meme hosted by
Breaking the Spine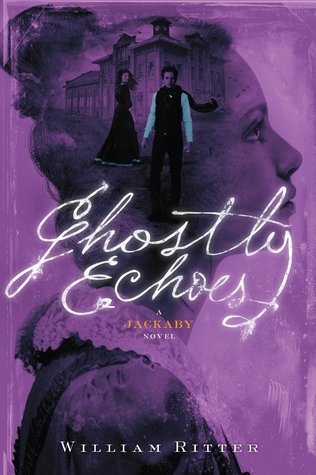 Title: Ghostly Echoes


Series: Jackaby #3
Author: William Ritter

Published: August 28, 2016 by Algonquin Young Reader's Group




Synopsis: Jenny Cavanaugh, the ghostly lady of 926 Augur Lane, has enlisted the investigative services of her fellow residents to solve a decade-old murder—her own. Abigail Rook and her eccentric employer, Detective R. F. Jackaby, dive into the cold case, starting with a search for Jenny's fiancé, who went missing the night she died. But when a new, gruesome murder closely mirrors the events of ten years prior, Abigail and Jackaby realize that Jenny's case isn't so cold after all, and her killer may be far more dangerous than they suspected.

Fantasy and folklore mix with mad science as Abigail's race to unravel the mystery leads her across the cold cobblestones of nineteenth-century New England, down to the mythical underworld, and deep into her colleagues' grim histories to battle the most deadly foe she has ever faced.

I have been obsessed with these books from the very beginning. I read an ARC of Jackaby which I got at BEA the first year I went and I fell in love with it. The combination of history, mystery, and fantasy in a book that is lighthearted and complex is something I will never not love. And by this point I am even more invested in this series. A series that I thought wasn't going to exist. I thought Jackaby was a standalone. So obviously subsequent books will be on my list of must read.

But I am also really excited about this book because it is about Jenny. Jenny Cavanaugh, the mysterious ghost who previously owned the house where Jackaby's office is. Jenny who is so sweet and charming then will suddenly snap and go all angry on you. She's been such a mystery in this series and I can't wait to find out exactly what happened to her.


I picked up a copy of this book at BEA this year and it was technically the first one that I read. I started it while I waited at the airport. And while I only got through about 30 pages before stopping to focus on other review books I almost immediately fell back in love with it. These characters, this world, the humor. I cannot wait to read this one!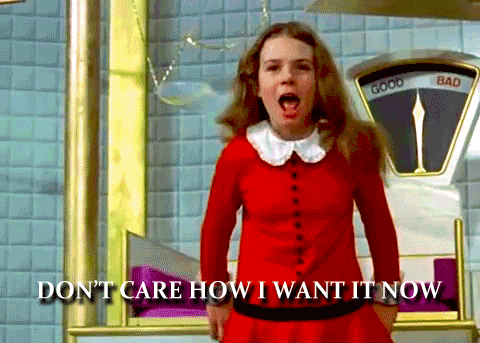 What about you? What are you waiting for this Wednesday? Are you waiting on Ghostly Echoes along with me? Leave me a comment with your thoughts. Thanks for stopping by and HAPPY READING!