A weekly meme hosted by
The Broke and the Bookish
I was looking at my list of most anticipated books for the second half of 2016 and originally I thought I would need to do what I did for the first half and stretch it to 16. But then I looked at the list and realized that it is honestly mostly just sequels and series enders so I am just going to talk about those. But if you want more of my most anticipated reads for the end of the year, check out my future Waiting on Wednesday posts. I do them every other week and these books and a lot more will be mentioned.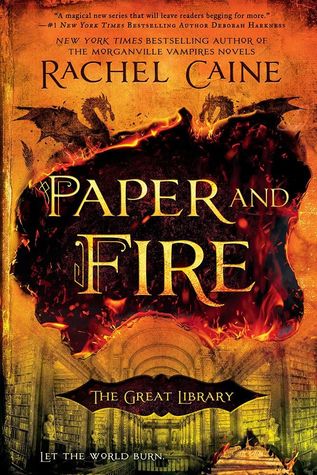 1.) Paper and Fire by Rachel Caine
-
Add to Goodreads
Sequel to:
Ink and Bone
I loved Ink and Bone when I read it last year. It was a great combination of drama and fantasy with a complex and devious villain (The Library!) and a cool steampunk world. I'm so excited to find out what happens next and I'm pumped Penguin sent me an ARC!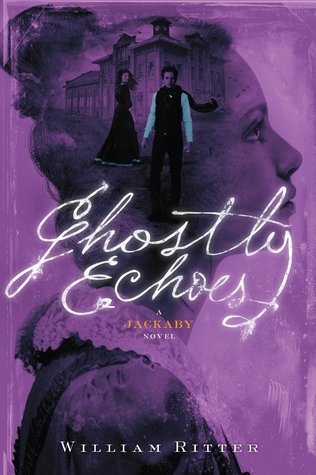 2.) Ghostly Echoes by William Ritter
-
Add to Goodreads
Sequel to:
Jackaby
and
Beastly Bones
I am so super obsessed with this series. It's a great combination of mystery, fantasy, and historical fiction. Plus it is hilarious and makes me so happy reading it. I read the first few chapters when I got the ARC at BEA and I can't wait to finish it.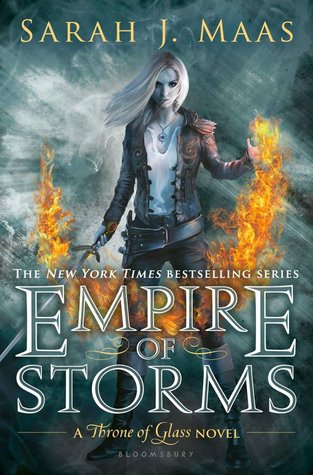 3.) Empire of Storms by Sarah J. Maas
-
Add to Goodreads
Sequel to:
Throne of Glass
,
Crown of Midnight,
Heir of Fire
,
Queen of Shadows
The fifth book in the Throne of Glass series is coming out and I could not be more excited. Queen of Shadows was my favorite book in the series and if you ask me it's getting better and better. I'm interested to see what's going to happen next.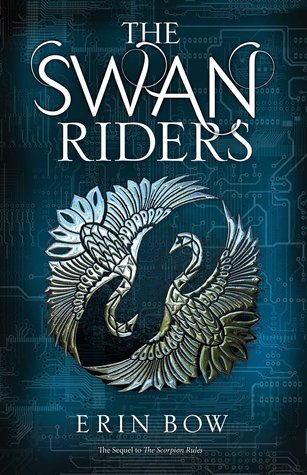 4.) The Swan Riders by Erin Bow
-
Add to Goodreads
Sequel to
:
The Scorpion Rules
I was very surprised by how much I enjoyed this series. The first half seemed to be like a typical YA dystopia but then it took a fantastic sci-fi twist and the ending was really fantastic and totally played with the tropes. I'm excited to see what happens next.
5.) Crooked Kingdom by Leigh Bardugo
-
Add to Goodreads
Sequel/Series Ender to
:
Six of Crows
I loved the first book in this series. It's a great fantasy heist novel with the same dark world as the Grisha trilogy and even more complex and odious characterization. Plus seriously, the way Six of Crows ended was crazy and I am so worried about this one.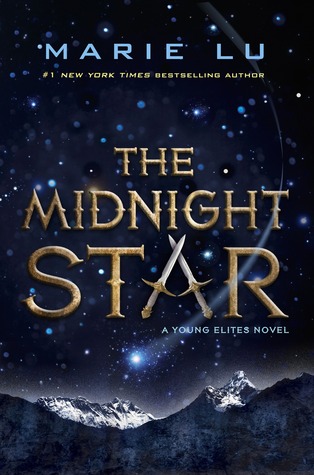 6.) The Midnight Star by Marie Lu
-
Add to Goodreads
Series Ender to:
The Young Elites trilogy (
The Young Elites
,
The Rose Society
)
I am so nervous about the way this series is going to end. Because ohmygod, the way that The Rose Society concluded was out of control. This is such a fantastic series that's basically a villain origina story about dark characters that you sympathize with.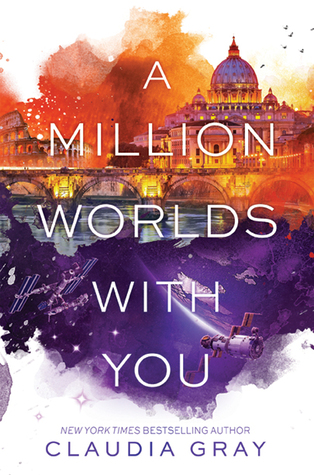 7.) A Million Worlds With You by Claudia Grey
-
Add to Goodreads
Series Ender to:
Firebird trilogy (
A Thousand Pieces of You
,
Ten Thousand Skies Above You
)
And another book with a crazy ending. I liked the first book in this series but I LOVED the second. The conclussion totally blew my mind and I am actually really excited to see what happens in the next book because I'm pretty sure it's going to be really dark with the characters that were introduced.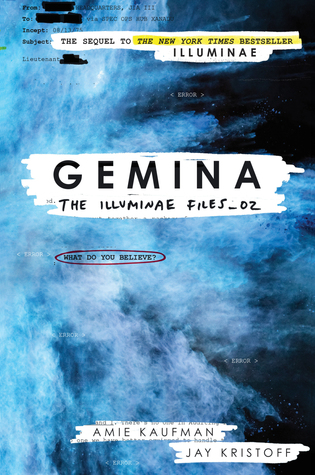 8.) Gemina by Aime Kaufman and Jay Kristoff
-
Add to Goodreads
Sequel to:
Illuminae
I mean who didn't love Illuminae. It was one of the most creative books I read in a long time. So obviously I am super excited to read this companion novel that takes us to a different part of the world and explains something that affects the larger story.
9.) Blood for Blood by Ryan Graudin
-
Add to Goodreads
Sequel to:
Wolf by Wolf
I was late to the Wolf by Wolf party but I found my way there and very quickly became obsessed. I cannot wait to find out what happens next with this series. Plus I need more Luka Lowe and Yaek in my life and to find out what will happen to them. And Adele after reading Iron to Iron.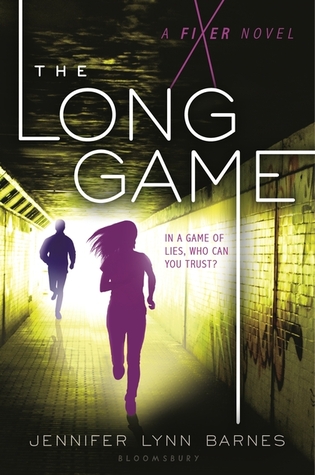 10.) Honorable Mention:
The Long Game by Jennifer Lynn Barnes
-
My Review
Sequel to:
The Fixer
I already read this one but it was a highly anticipated sequel for me. It was supposed to come out in July so I didn't talk about it in my last round of anticipated reads. Seriously you guys, read this series, it's a brilliant YA fantasy and political thriller.
Those are the sequels and series enders that I am most excited about for the second half of 2016. What books are you excited about? Are any of these on your list? Leave me a comment with your thoughts. Thanks for stopping by and HAPPY READING!