Read in January:
Historical F
antasy
And we're back on track. I'm not up to my old standard of reading 12 books a month but after the embarrassing few months I had this winter it feels good to be back in double digits at least. Of course it helps that I was reading on of my favorite subgenres this month and some of my most anticipated books of the year but still. I feel like I'm out of my reading slump and I am back to normal. I mean this is the first month in a long time that I read multiple books at once. I used to have a hard time finishing one book and could only focus on that but not anymore. I am very happy about this if you can't tell.
For challenges, I am doing okay but not as well as I would hope. I decided that I think I need to lower my Goodreads goal for the year. At this point I'm not going to meet 150 books for the year and I can always raise it if things change. My new challenge is 100 books which is still good. I'm still a little behind having only read 15 books for the year but I'll make it up in the coming months. I'm also behind for the
Debut Author Challenge
of 25 debuts, but I did read 2 this month which brings my total to 3 for the year and I think I can make this up in future months. For the
Netgalley/Edelweiss Challenge
, it was a better month for that too, I read 3 this months which makes my total 4 for the year. I'm still hoping to reach my goal of 50 for the year but that may be a stretch now. For the
Rock My TBR Challenge
I read one book for that this month towards my goal of 25 for the year. And finally, the one that I doing well with is the
Discussion Challenge
, I have done one post for that, on track for twelve in the year.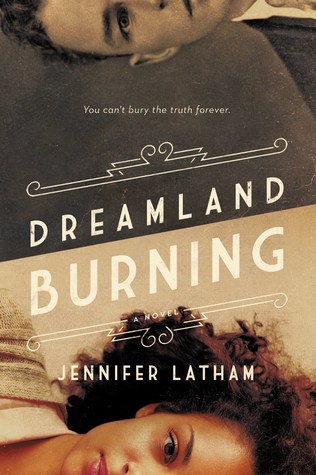 1.) Wintersong by S. Jae-Jones
Rating: 8.5 out of 10 [
My Review
]
2.) My Lady Jane by Brodi Ashton, Cynthia Hand,
and Jodi Meadows
Rating: 8 out of 10 [
My Review
]
3.) Dreamland Burning by Jennifer Latham
Rating: 9.5 out of 10 [
My Review
]
4.) Gilded Cage by Vic James
Rating: 7 out of 10 [
My Review
]
5.) The Valiant by Leslie Livingston
Rating: 9 out of 10
[
My Review
]
6.) The Dark Days Club by Alison Goodman
Reread Rating: 9 out of 10 [
Original Review
]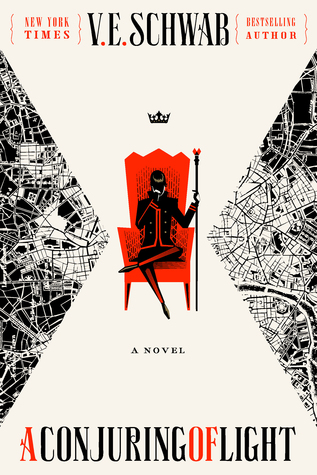 7.) The Dark Days Pact by Alison Goodman
Rating: 9 out of 10 [
My Review
]
8.) The Bone Witch by Rin Chupeco
Rating: 8 out of 10 [
My Review
]
9.) The Pale Dreamer by Samantha Shannon
Rating: 8 out of 10
10.) A Conjuring of Light by V.E. Schwab
Rating: 9.5 out of 10 [Review to Come]
To Be Read in February:
Contemporary
I think I need a little bit of a change of pace when it comes to my monthly themes. It's been a lot of genre fiction, which I am totally cool with but I think something different now that I am out of my reading slump is a good idea. So looking at the review books I have for this month I think I might do a contemporary month.


The Song Rising
by Samantha Shannon
-
Add to Goodreads
I planned to read this last month but instead I decided that The Bone Witch fit the theme a bit more so I read that first. Then I wanted to read the prequel novella. But I just started it and I'm super pumped because I love this series.
You're Welcome, Universe by Whitney Gardner -
Add to Goodreads
This one sounds like a totally unique contemporary. Not only does it have a diverse MC (she's deaf) but it's about a graffiti war! It sounds super interesting and I was so excited to be approved for an advance copy.
Queens of Geek
by Elan Matsi
-
Add to Goodreads
I got a copy of this from Netgalley and it sounds like my kind of contemporary. Not only is it about two best friends, but their geeks and it takes place at a Con. Plus there is an LGBT romance. I'm so on board for this book.
Girl in Disguise by Greer McAllister
-
Add to Goodreads
When I saw this on Netgalley I requested it so fast. I mean it's about the first female Pinkerton, I need to read it. And then I saw Mackenzi Lee talk about the person the book is based on. on Bygone Badass Broads and got even more excited.
I liked The Star-Touched Queen despite the hype monster getting the best of me on it. But I'm really excited about this companion novel. I was pretty intrigued by Guari in TSTQ so I'm interested in her story.
Blood Rose Rebellion
by Rosalyn Eves
-
Add to Goodreads
I got a copy of this from Netgalley and it sounds like my find of read, a YA fantasy with a ton of political intrigue. I've seen some mixed reviews but it seems like a book I will really like.
I'm a part of the blog tour for this book and I'm super exciting. It doesn't fit the theme for this month but it sounds like my kind of historical fiction. I mean it's about female Russian fighter pilots during WWII. How cool is that?


The Hate U Give by Allison Goodman
-
Add to Goodreads
I'm considering picking up the audiobook for this because not only am I really interested in it and I've heard great things but it's narrated by Bahni Turpin who is a new favorite narrator for me.
Traitor to the Throne by Alwyn Hamilton
-
Add to Goodreads
This book comes out next week and while I have no plans for getting my hands on a copy I may end up wanting to and read it. But honestly I'll probably wait until the third book comes out and then marathon them.
The Inexplicable Logic of My Life by Benjamin Alire Saenz
-
Add to Goodreads
New Benjamin Alire Saenz book? Yes, please. I loved Aristotle and Dante and am really excited to see what his second book is like. It sounds like a similarly interesting and well-written coming of age story.
I have wanted to read this book forever and still haven't gotten around to it. Then when I was planning to the election happened. But looking through my backlist books I'm interested in this again so I may take the opportunity to read it now.
To All the Boys I Loved Before by Jenny Han
-
Add to Goodreads
Same with this book. I've heard really good things about this book and I've wanted to read this for awhile. I've had a copy for quite some time and I just haven't read it yet. But the third book comes out soon and this may be a good time to check it out.
There you have it. Some of the books I hope to read in March. As always, these are subject to change. I may read all of these or I may only read a few and then read a bunch of different ones. But honestly I think this list I can stick to. Thanks for stopping by and HAPPY READING!